'JANATHA GARAGE' has finally reached the end of the line in most areas and now the distributors have started to reveal the closing shares of the movie. The movie has done exceptionally well in few areas and now we bring the report on Box—Office data.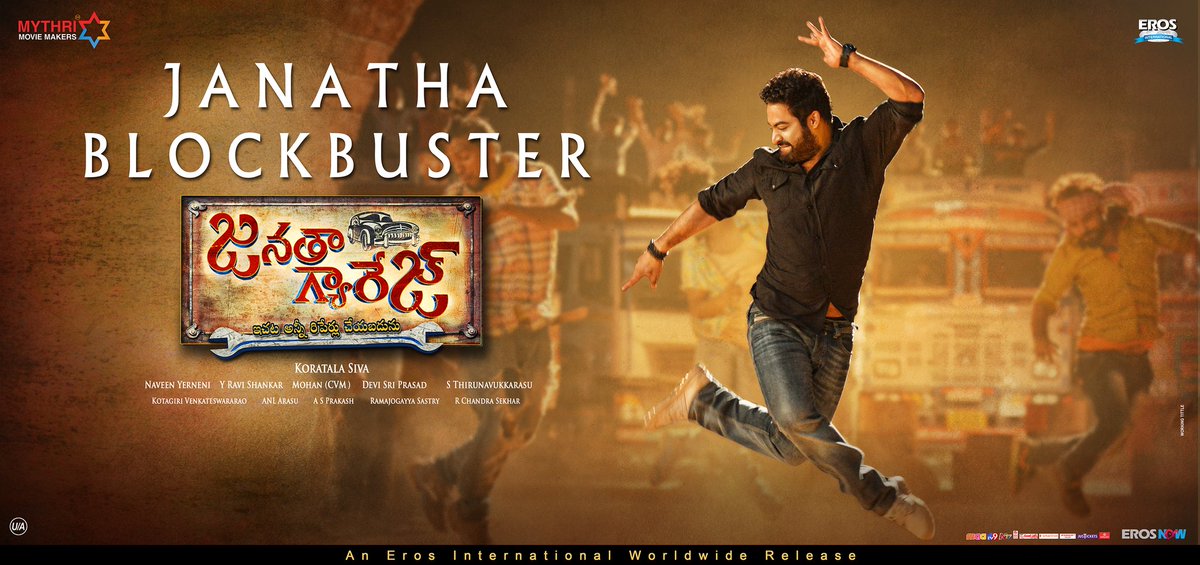 Apart from Telugu speaking states, the movie did exceptionally well in Karnataka area. The collections are too solid to handle in Karnataka. Distributor has now revealed Break-wise collections. Well, check them out below,
BBMP area closing share of JanathaGarage is - (5,04,00,000) 
Kolar area JanathaGarage closing share is (1,45,41,000)
Tumkur area JanathaGarage closing share is - (27,71,000)
Mysore area JanathaGarage closing share is - (36,00,000) 
Bangalore KA area (Incl hubbali darwad) JanathaGarage closing share is- 61,12,000
Coorg area JanathaGarage closing share is- (1,21,000)
In remaining areas JanathaGarage has got share of 86,43,000
Total closing share of JanathaGarage in Karnataka State is-
8,61,77,000

Rakul Preet DID THAT FIRST TIME and MADE EVERYONE CRAZY !!!

As we all know, Rakul Preet is one of the leading actresses down south and she has reached the top league of actresses in recent times. Even though she has a handful of movies under her kitty in Telugu, she focuses equally on Tamil movies too.