'JANATHA GARAGE' has finally reached the end of the line in most areas and now the distributors have started to reveal the closing shares of the movie. The movie has done exceptionally well in few areas and now we bring the report on Box—Office data.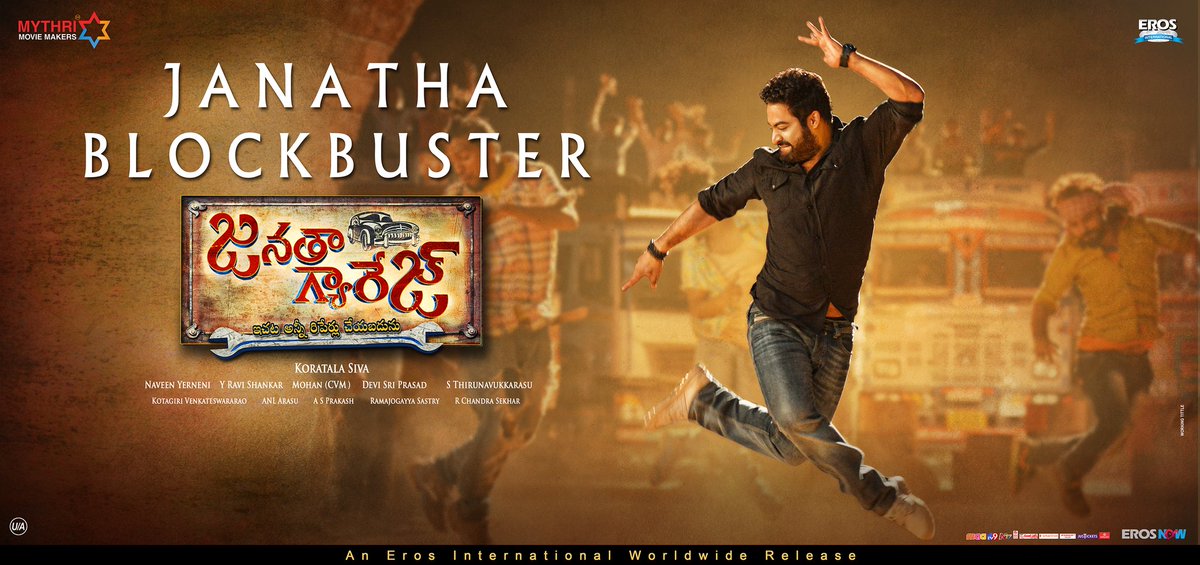 Apart from Telugu speaking states, the movie did exceptionally well in Karnataka area. The collections are too solid to handle in Karnataka. Distributor has now revealed Break-wise collections. Well, check them out below,
BBMP area closing share of JanathaGarage is - (5,04,00,000) 
Kolar area JanathaGarage closing share is (1,45,41,000)
Tumkur area JanathaGarage closing share is - (27,71,000)
Mysore area JanathaGarage closing share is - (36,00,000) 
Bangalore KA area (Incl hubbali darwad) JanathaGarage closing share is- 61,12,000
Coorg area JanathaGarage closing share is- (1,21,000)
In remaining areas JanathaGarage has got share of 86,43,000
Total closing share of JanathaGarage in Karnataka State is-
8,61,77,000

INSIDE STORY: Heart of DJ Revealed

The First Look Teaser of Stylish Star Allu Arjun's Duvvada Jagannadham (DJ) was unveiled last month and the teaser has got the much-needed hype for the movie. Harish Shankar who previously directed a blockbuster like Gabbar Singh is directing DJ. The team recently canned the interval sequence of the film which is said to be the major highlight of the movie.