'JANATHA GARAGE' has finally reached the end of the line in most areas and now the distributors have started to reveal the closing shares of the movie. The movie has done exceptionally well in few areas and now we bring the report on Box—Office data.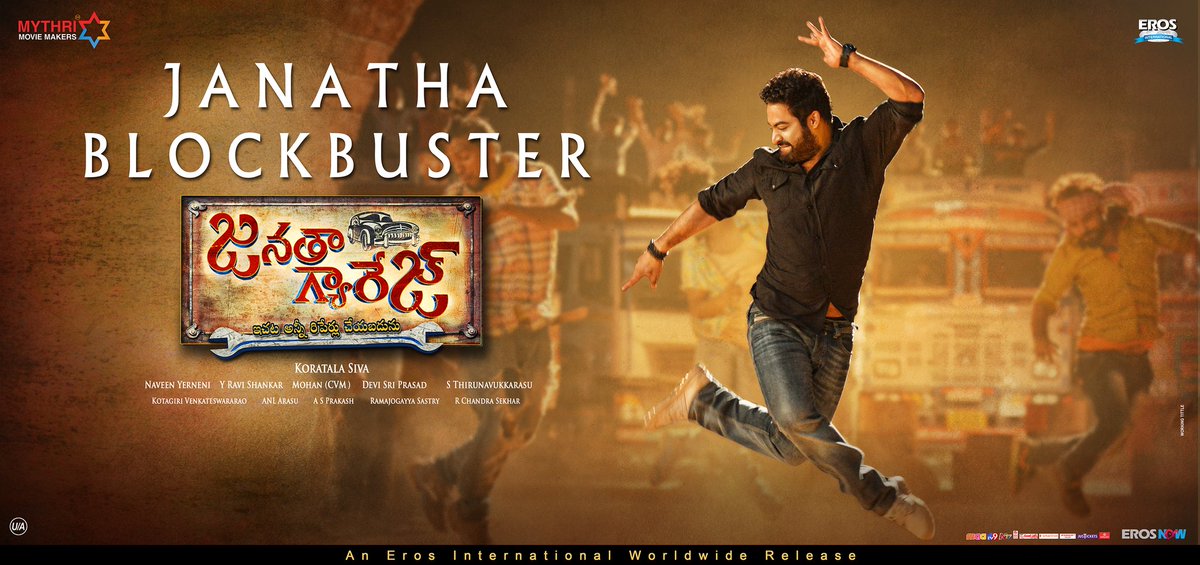 Apart from Telugu speaking states, the movie did exceptionally well in Karnataka area. The collections are too solid to handle in Karnataka. Distributor has now revealed Break-wise collections. Well, check them out below,
BBMP area closing share of JanathaGarage is - (5,04,00,000) 
Kolar area JanathaGarage closing share is (1,45,41,000)
Tumkur area JanathaGarage closing share is - (27,71,000)
Mysore area JanathaGarage closing share is - (36,00,000) 
Bangalore KA area (Incl hubbali darwad) JanathaGarage closing share is- 61,12,000
Coorg area JanathaGarage closing share is- (1,21,000)
In remaining areas JanathaGarage has got share of 86,43,000
Total closing share of JanathaGarage in Karnataka State is-
8,61,77,000

Is Such B-Grade Stuff necessary in Tollywood ??

Just when the whole world looks at Tollywood with heads high, there are few movies which pull the reputation to the bottom. Most of the movies are prioritizing B-grade stuff to grab attention. Is that a real necessity or is it a selling point for theater owners and distributors?