It's just that not everyone could be lucky to get their foothold in Bollywood. Still, many lead actresses are struggling to grab their spot in Bollywood. Trisha, Kajal Aggarwal are still finding it hard to cement their base. Taapsee Pannu recently got a foothold after doing movies like 'Pink', 'Ghazi'.
Kajal Aggarwal's dreams are mostly shattered and all she did to stay in limelight was by attending public events in an outfit which reveals ample cleavage. Kajal Aggarwal started this trend during last year Filmfare Awards event by showing her deep neck treat to shutterbugs.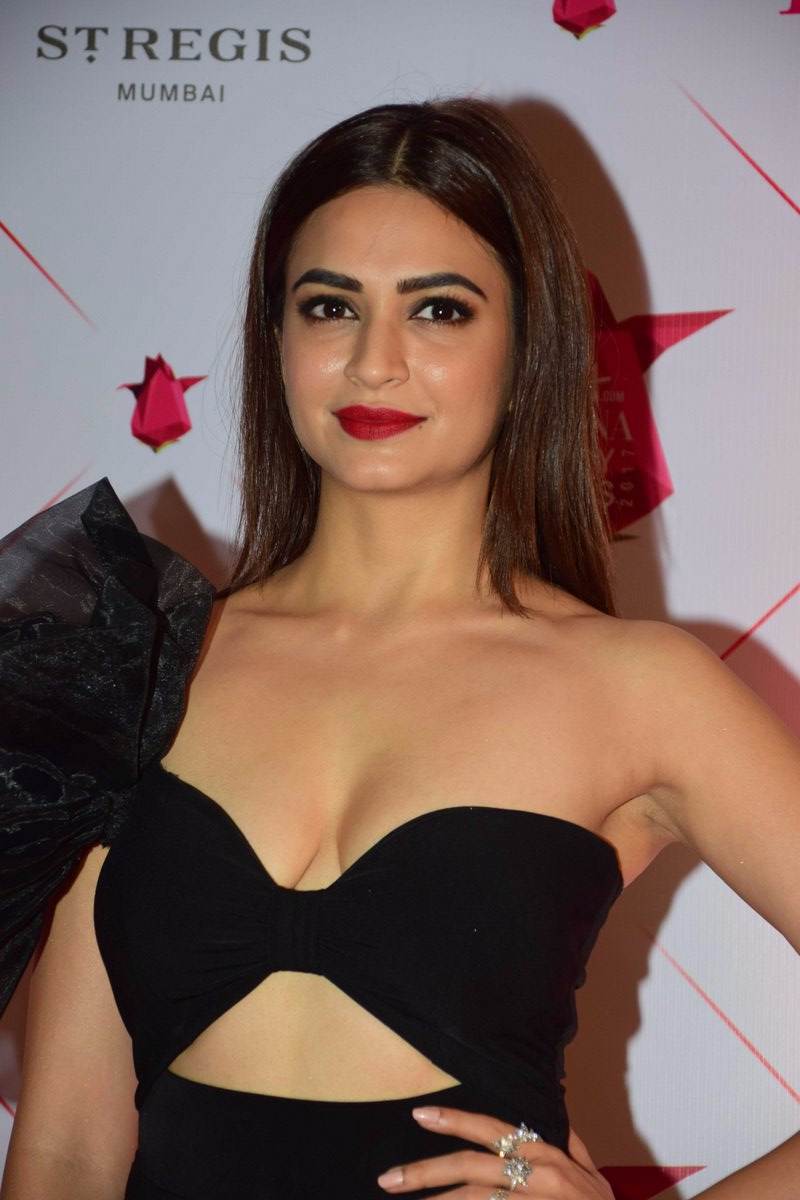 Now, following the same way, At Femina Beauty Awards event, Kriti Kharbanda too showed ample cleavage with a very low cut blouse. More than talent, these actresses hope that the cleavage show stuff works in their favour. As no big movies are working in their favour, they try another route to grab attention.


Sayyesha's Village Belle avatar for her new project

Sayyeshaa has been one Bollywood product, who has been finding it difficult to sustain in the south. Despite her beauty and performance abilities and glamour, the actress hasn't really been successful down south, with disastrous debuts in Tamil and Telugu with Vanamagan and Akhil respectively.