Chennai sources have stated that Superstar Rajinikanth directly or indirectly has been forced to make his political entry and as per latest shocking report from sources it was stated that Rajinikanth had called DMK party as crocodiles.
Previously Rajinikanth had planned to meet his fans on account of release of his next movie. The meet was planned to make the movie run successfully in the state. Meanwhile Sources have stated that Rajinikanth will be announced as BJP contestant.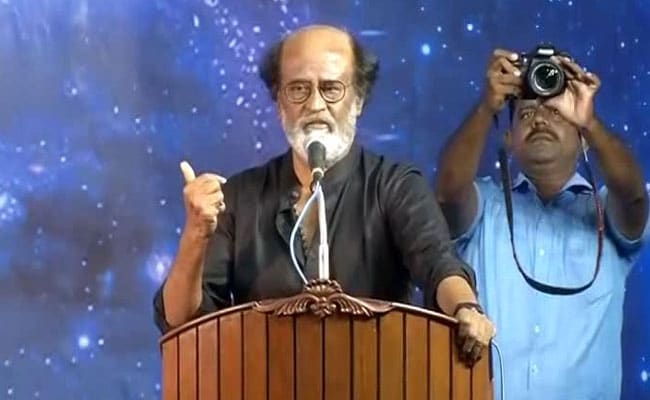 Further it was stated that there is a force behind him in pushing him into politics and to bring back a big change in the Tamilnadu politics. Because of this pressure, Rajinikanth previously stopped meeting his fans. Rajinikanth was forced to join BJP and was insisted not to join directly in the party.

It was stated that Rajinikanth had called a political party as crocodiles, which is none other than DMK Party. Currently BJP party is excited on hearing Rajinikanth's speech. Meanwhile Rajinikanth said his political entry will happen as per the choice of God and also said no one can join him to make money.

POPULAR Hyderabad HOTEL DENIES ROOM FOR SINGLE LADY!!

Doesn't this statement found cheap to hear.Yes but its is true a lady who is an NRI made ebooking at a popular hotel in Hyderabad.When she was about to check in the room.The hotel authorities denied her entry and was not permitted just because she was a single lady to check in.NRI woman from Singapore named Nupur Saraswat,faced such an an embarrassing experience.