US President Donald Trump is known for his aggressive style of functioning and he goes to any extent to pursue his policies irrespective of severe opposition. 
Now many are wondering what Trump can trigger in ten minutes. It is known that North Korea's belligerent actions is spreading war clouds across the region. Entire world is scared of World War III as Trump is contemplating unilateral strikes on North Korea. 
North Korea is not remaining silent and it already warned that it will fire nuclear missiles on USA. According to KCNA news service, state run media says Kim Jong Un's Pyongyang now has the ability to send a "large-size heavy nuclear warhead" across the Pacific following testing of a Hwasong-12 missile over the weekend.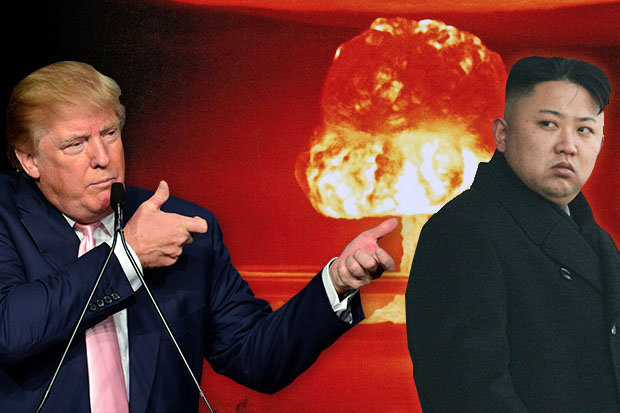 Washington and New York are around 6800miles way and the misslies will take 30-40 min to hit hte cities. So scientists say whatever action Donald Trump takes,it should be with in ten minutes. They say "Even for long-range missiles, there are a lot of steps that go into detecting the launch and figuring out what it is, leaving the president with maybe 10 minutes to decide whether to launch a retaliatory strike."

Aadhar is safe!!BUT NOT SAFE!!

The government on Friday assured a parliamentary panel that Aadhaar data has all the needed tight foolproof security.This assurance came while parliamentary standing committee on home affairs, headed by P Chidambaram, was given a power point presentation on the security privacy concerns of Aadhaar data by officials from the Unique Identification Authority of India (UIDAI) and Union home ministry which is leaded by home secretary Rajiv Mehrishi.