Sources have stated that at a time when the buzz surrounding superstar Rajinikanth's entry into politics is getting intense, Bharatiya Janata Party (BJP) senior leader Subramanian Swamy on Friday ridiculed the actor saying he was uneducated and unsuitable for politics.
Subrahmaniyam Swamy said "He is an illiterate, scatterbrain and has no future in politics. People now need to be educated to become politicians. He is completely unsuitable for becoming the chief minister of a large state like Tamilnadu".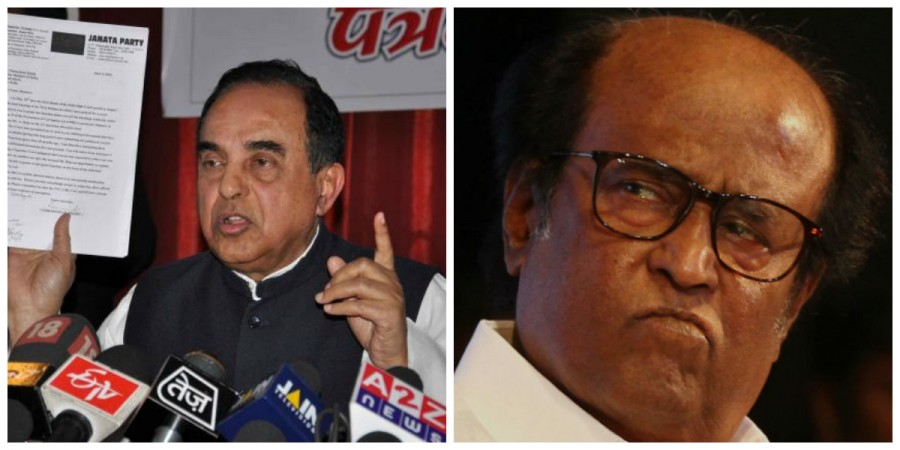 Meanwhile when asked about the inclination of BJP high command towards making Rajinikanth join their party even if they have to offer him CM post, Swamy said that he would oppose the move. 

Swamy added that the new generation of Tamilians is educated, influential and they want national politics to come to Tamil Nadu, hinting that the era of domination of regional parties like DMK and AIADMK will soon come to an end in Tamil Nadu. Earlier on Friday, Rajini hinted on his possible entry in politics when he asked his fans to support him when he calls for a 'war' in future.

Parent company of Google appoints Sundar Pichai to it's Board of Directors

San Francisco Sources have stated that Alphabet Inc., the parent company of Google, has appointed India-born Google CEO Sundar Pichai to its board of directors. Meanwhile Alphabet CEO Larry Page said in a statement that, "Sundar has been doing a great job as Google's CEO, driving strong growth, partnerships and tremendous product innovation. I really enjoy working with him and I'm excited that he is joining the Alphabet board".