Many are wondering whether T TDP firebrand leader Revanth Reddy will be sent packing to jail. It is known that Revanth Reddy is popular for his aggressive attacks on Telangana CM KCR and his family members, son KTR, nephew Harish Rao and daughter Kavitha. 
He many times made an accusation and leveled corruption charges against KCR and Telangana government. TRS MLC Palla Rajeswara Reddy launching a blistering attack on Revanth Reddy said TDP leaders are indulging in the dual talk, in one manner in Andhra Pradesh and in another manner in Telangana.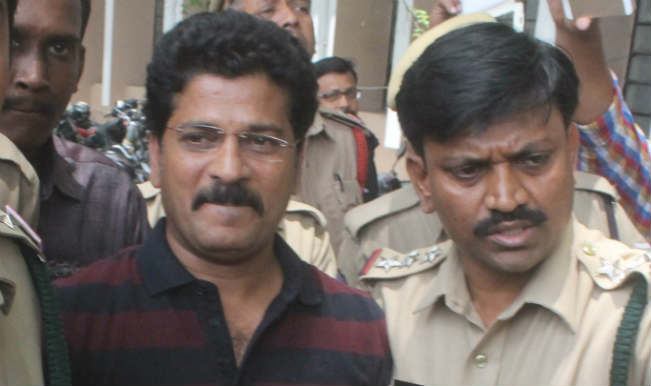 He demanded proofs from Revanth Reddy who made sensational allegations that CBI interrogated KCR many times. He said Revanth Reddy will soon go to jail. He said TRS will always take decision according to the merits. 
He said TRS supported Union Government headed by PM Modi as even if they don't support, Centre will implement GST at any cost. He asked TDP leaders to stop indulging in senseless talk.

Why Revanth not booked any room at Gandhi Bhavan?

According to sources Revanth Reddy, who recently joined the Congress party in the presence of Rahul Gandhi, is yet to get a due post in the party. Meanwhile he has recently visited the Gandhi Bhavan to participate in Sonia Gandhi's birthday celebrations, Revanth has undergone a difficult, embarrassing situation as he had no place to rest in.