New Delhi sources have stated 20 year old man, who was beaten up by a mob on Thursday for his alleged involvement in snatching a woman's mobile phone and chain, died in Mangolpuri police station in outer Delhi. It was stated that the man, Ramesh, was beaten up allegedly by a mob near Mangolpuri railway station between 2:30 and 2:45 am. 
A senior police officer said that according to the woman's complaint, two men came on a scooter and one of them snatched her mobile phone outside her shanty. When she tried to catch them, two of their accomplices came and started beating her.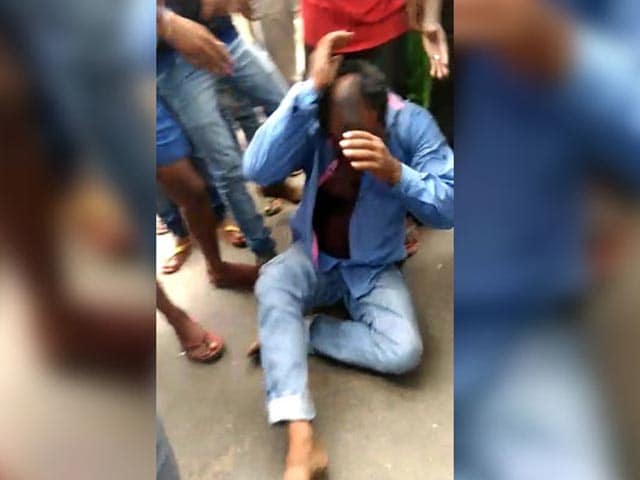 Sources have stated that two separate cases have been registered in connection with the robbery attempt and another with the man's death and the postmortem will confirm the exact reason of his death. Meanwhile a senior police officer will conduct inquiry into the matter and submit a report in this regard at the earliest


Why Telangana teachers wore helmet at school??

Hyderabad sources have stated when taking a cue from Bihar staff who wore helmet at their workplace, back home in Medak district teachers on Wednesday wore helmet as a mark of protest. The incident happened at Zilla Parishad High School of Chinna Shankarampet village after a chunk of roof fell on a staff member.According to sources the building is in dilapidated condition and staff's repeated attempts to get it repaired have only fallen on their deaf ears.