The drug case which has crept in to Tollywood has swept the media by storm.Many popular celebrities whom we watch and see as role models on screen are rumoured drug addicts in this case.
Akun Sabharwal who is the Director of Drugs Control Administration in Telangana suddenly went on leave which makes things look fishy. Eyebrows were raised  over this all of a  sudden leave since he is the main one who is cracking the Drug Mafia in Hyderabad.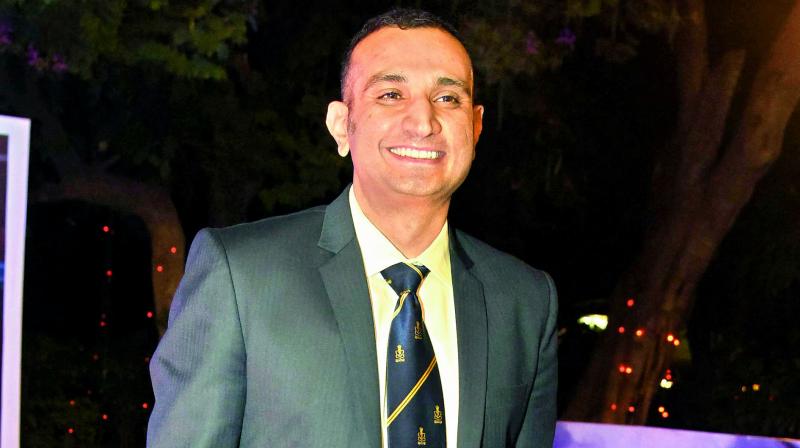 IPS Officer intensely  Probing into Drugs Case, Akun Sabharwal has now postponed his leave after extreme doubts raised that he was sent on leave under pressure. There were doubts that government has decided to subside down the case in which several celebrities were involved.


Why Telangana teachers wore helmet at school??

Hyderabad sources have stated when taking a cue from Bihar staff who wore helmet at their workplace, back home in Medak district teachers on Wednesday wore helmet as a mark of protest. The incident happened at Zilla Parishad High School of Chinna Shankarampet village after a chunk of roof fell on a staff member.According to sources the building is in dilapidated condition and staff's repeated attempts to get it repaired have only fallen on their deaf ears.