New Delhi sources have stated that in gearing up for 2018 Karnataka Assembly polls, Congress vice president Rahul Gandhi has formed a jumbo 171-member committee for its state unit. The new Karnataka Pradesh Congress Committee (KPCC) announced 17 vice presidents, 55 general secretaries and 96 secretaries, besides a treasurer.
According to sources, Mr. Gandhi had earlier appointed G Parmeshwar as the president of the KPCC and KC Venugopal as the AICC general secretary in-charge. It was stated that as per the statement from All India Congress Committee general secretary Janardan Dwivedi said Rahul Gandhi has also approved a proposal to appoint Kameshwar Baitha as Chairman of the SC department of Jharkhand PCC.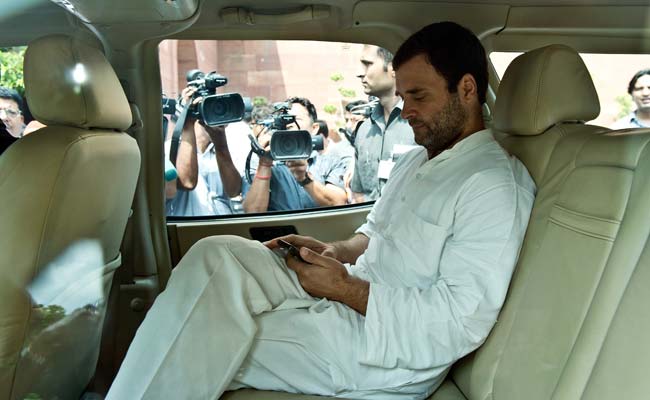 Meanwhile the party vice president also expanded Himachal Pradesh's SC department by including 23 new office-bearers, ahead of this year's assembly polls and of these 23 new appointees, 11 have been made vice chairmen while the remaining 12 as conveners of the SC committee in the state.


Will ADMK government last till 2021?

Chennai sources have stated that after months of hard negotiations and several false starts, Tamilnadu's ruling AIADMK party today finally announced a merger with Chief Minister E Palaniswami or EPS, and his rival O Panneerselvam or OPS shaking on it and also visiting together the beach side memorial of J Jayalalitha, where OPS started his rebellion. The AIADMK has agreed to expel VK Sasikala, the jailed party chief.