Mangaluru sources have stated that a 45-year-old Filipino crew member of a ship who suffered severe abdominal pain was evacuated for medical attention in Mangaluru with the New Mangalore Port authorities providing timely assistance.
According to sources, the port authorities had received a distress message 'medical assistance required' from the master of MT Kriti Sfakia through their local agents at 10:45 AM yesterday.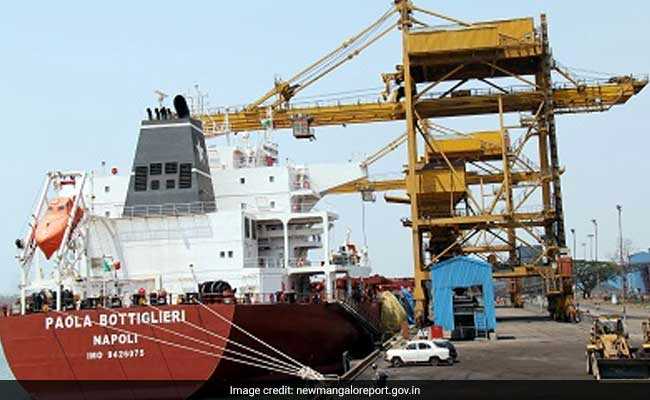 According to sources, it was stated that the vessel was coming from Singapore and headed to Iran. Meanwhile, the master of the ship informed that there was a medical emergency for a Filipino crew member Julius Clivete, who suffered from severe abdominal pain in the lower right side.
The release also said that the port authorities responded to the distress call and arranged a port pilot for medical evacuation inside the basin and moreover the patient was successfully evacuated using a port craft and the crew was admitted to a private hospital in Mangaluru for treatment.

Why Revanth not booked any room at Gandhi Bhavan?

According to sources Revanth Reddy, who recently joined the Congress party in the presence of Rahul Gandhi, is yet to get a due post in the party. Meanwhile he has recently visited the Gandhi Bhavan to participate in Sonia Gandhi's birthday celebrations, Revanth has undergone a difficult, embarrassing situation as he had no place to rest in.