Thiruvananthapuram sources have stated that Mohan Bhagwat, who heads the Rashtriya Swayamsevak Sangh or RSS, today unfurled the national flag at an Independence Day function at a government-aided school in Kerala's Palakkad, ignoring orders to the school from the district's top bureaucrat that he must not be allowed to do so.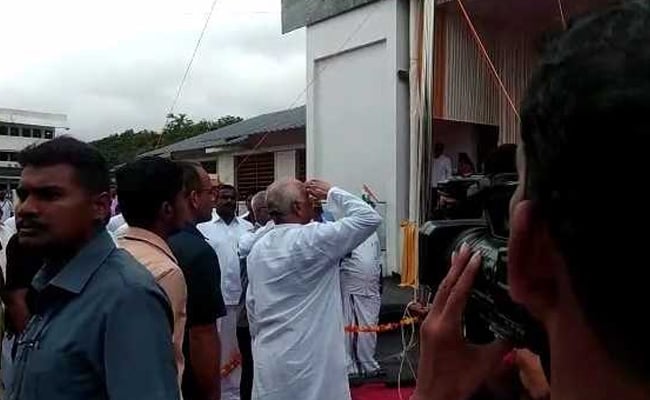 According to sources, Palakkad District Collector Mary Kutty had yesterday told the school in a written order that Mr. Bhagwat must not unfurl the national flag, citing what the officer said was a government order that only office-bearers at the school or elected representatives like MLAs are allowed to do so. 


Sources have added that the function was held at the Karnakiyamman School in Palakkad, around 335 km from state capital Thiruvananthapuram. Mohan Bhagwat has been in Palakkad since Monday and the programme at the school had been announced several days ago. The Collector's order however reached the school only hours before the function was to be held. Meanwhile Mr. Bhagwat is in Kerala for meetings of the RSS, which has accused the ruling CPM in Kerala of abetting escalated violence by its workers against the RSS and the BJP.