Gurgaon's Ryan International School is now in the headlines after seven-year-old Pradyuman Thakur was murdered, throat slit last week.The school remains closed and  did not reopen today for senior school exams like it had scheduled earlier.Thw 7-year-old boy , the Class 2 student was found with his throat slit in a toilet near his classroom. The police are keenly probing on  important discrepancies  that have created suspect.There are no similarities in the school's version of the murder and its first response.
Witnesses say the boy  was carried to a car to be taken immediately to a hospital by the school bus conductor, Ashok kumar  who was later arrested for the murder. The child died within two minutes of the attack. Say doctors in the autopsy report.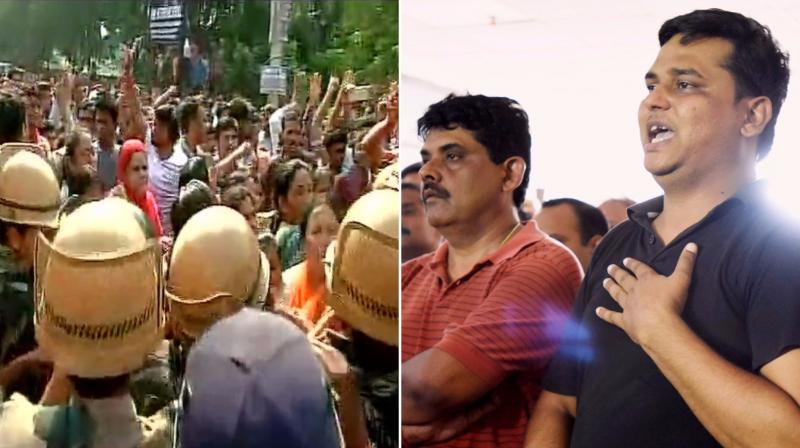 Witnesses say they saw two teachers who passed  orders  to the  bus conductor Ashok Kumar - later to carry the child to a car.This incident has provoked the parents of the school 

YSRCP Proved Right In The Sale Of Sadavarthi Lands

According to sources the controversial Sadavarthi Lands were sold for Rs 60.30 crore, a sum much higher than the paltry Rs 22 crore that Andhra Pradesh chief minister N Chandrababu tried to sell to his henchmen. Meanwhiole during an auction, 83.11 acres of Sadavathi lands were bought by YSR Kadapa resident Satyanarayana Reddy.