Recently, The Government has issued a warning not to burst crackers on the Festival of lights to avoid the Air Pollution. However, most of us burned the crackers and celebrated the Diwali festival. The pollution levels also raised to new heights.
Now, the festival has passed and days also ran away. But the pollution continues to be a huge worry for the capital of India. The below image you are seeing is not a screenshot taken from some Post Apocalyptic movie in Hollywood. It is taken from Delhi, Gurgaon.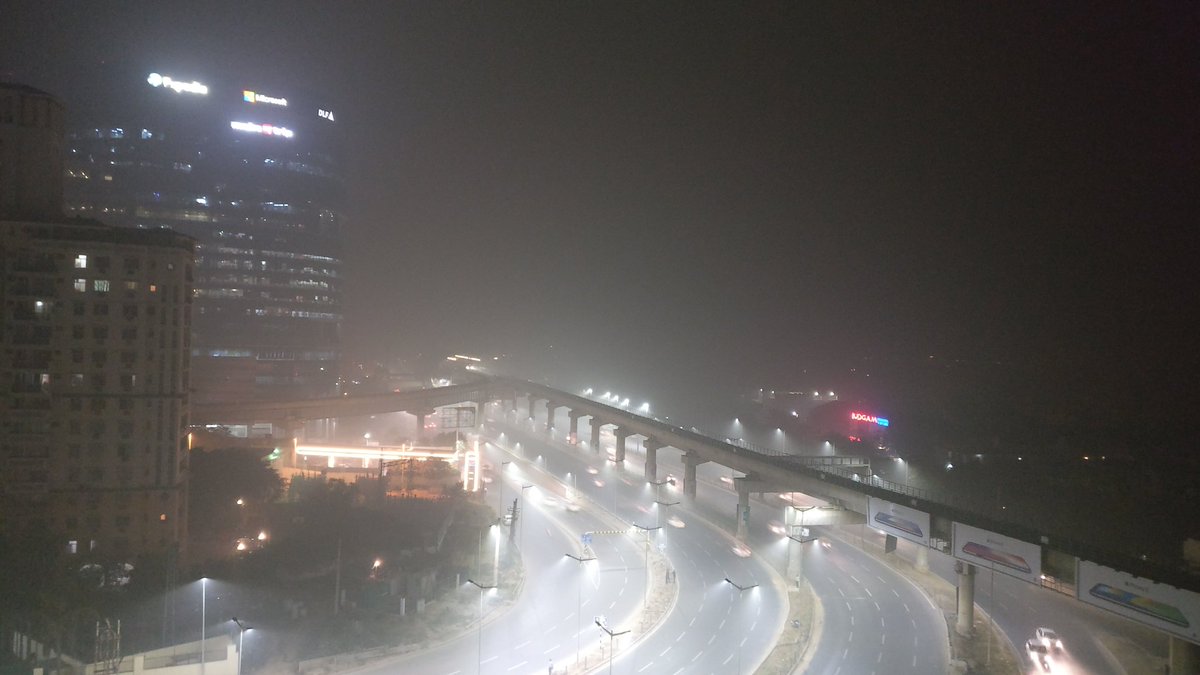 The Pollution levels are just getting a lot worse in the city and so far we don't see any countermeasures from the Government. The vehicles emitting smoke, industries, dumping of wastage, etc are said to be the main reasons. However, there has been no remedy yet.
The people are still breathing this polluted air every day. Already, the pollution has crossed the permissible limits and now it has even crossed the red line. With the winter is around, the pollution is expected to trouble even more.

Nara Lokesh should know when to keep calm - Nandi Awards controversy erupts

Nara Lokesh who is the son of Andhra Pradesh Chief Minister Mr.Chandrababu Naidu must know when to keep calm and avoid unwanted controversies. He is also the Minister for Panchayat Raj and Rural Development. The Nandi Awards controversy has already created waves and most of them are threatening to return back them.