The 23rd GST Council Meeting took place and it has decided to cut down the Tax rate from 28% to 18%. The GST Council has decided to cut down the tax rate on 177 goods. Bihar Deputy Chief Minister Sushil Kumar Modi attended the GST council meeting at Guwahati and the council decided to cut down the tax rate.
Speaking to the media, he said, "We have reduced all items of common consumption from 28% to 18%. Chewing gum, chocolates, shaving items, shampoo, skin creams, taxes have been reduced. There were 227 items in 28% slab. Now it has been pruned to 62 items.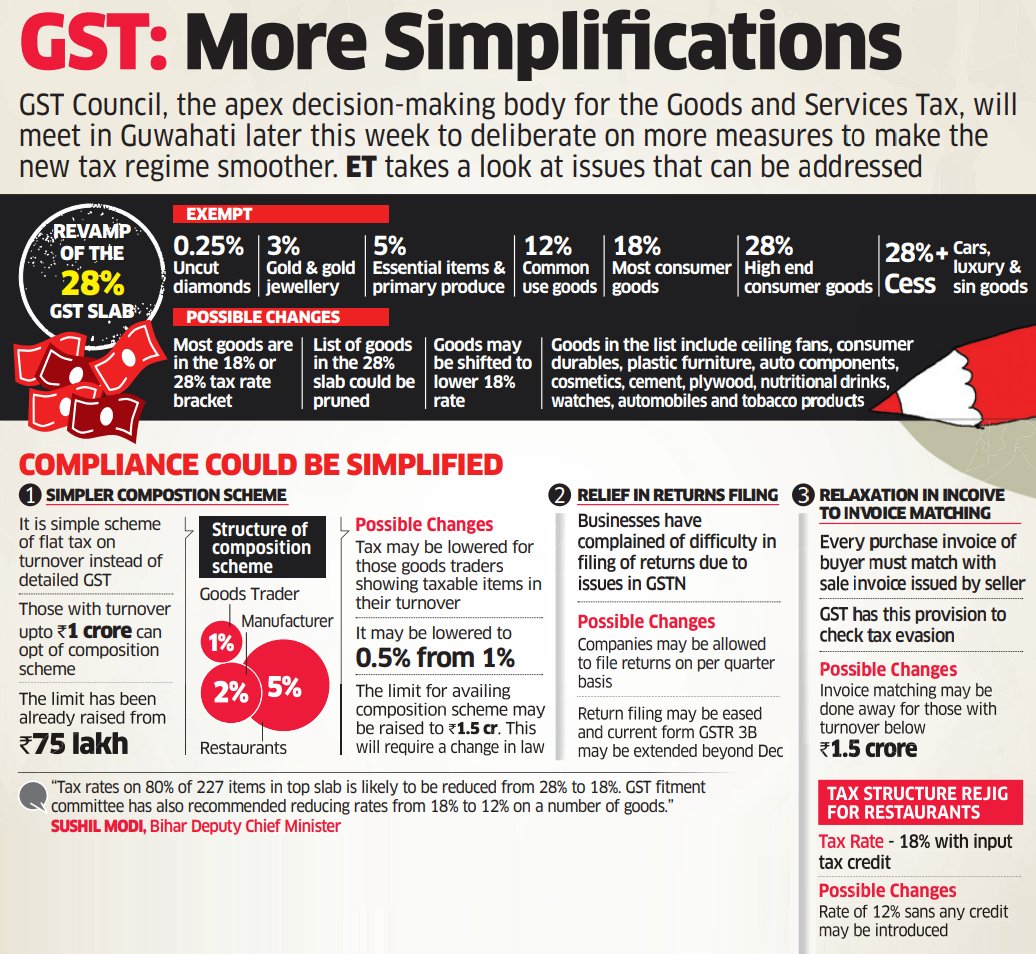 However, Paints and Cement have been retained in the same 28% Tax bracket." Apart from this, the GST council has also decided to lower the Tax rates in A/C Food restaurants. This would bring a huge relief to small-scale industries. The GST council meeting takes place every month since the new indirect tax regime was introduced on July 1, 2017.
Apart from these, Tractors which are used for agriculture purposes have a reduced GST of 12%. Textiles also have just 5% GST. Earlier it was 18% for Textiles. Only 50 items will have 28% GST from now on. 


India's second engineering facility set up by Uber

According to sources the cab aggregate Uber has set up a new engineering facility in Hyderabad's Kondapur area. This is its second engineering facility in the country. According to sources the kondapur facility is spread in 18000 sq feet. Hyderabad facility is the company's largest centre outside its headquarters in San Francisco