To recognize the efforts and contribution of women, Belmac – a real estate arm by Supreme Holdings & Hospitality (I) Ltd. felicitated women on the occasion of International Women's Day. The aim of these awards was to encourage women achievers who have significantly contributed from different walks of life for the outstanding work in their respective fields."
Commenting on the initiative, Mr. Vidip Jatia, Director, Belmac, said, "We at Belmac are delighted to present these awards to women for their outstanding achievements and contribution in their respective fields. Through this initiative Belmac once again speaks about its brand philosophy of commitment and respect towards the community."
These awards were given away to women from different categories like fashion, education, environment, research, art and culture, social work, business, etc. The event witnessed eminent personalities and public figures like Nivedita Saboo, Ankita Shroff, Corina Manuel, Chandrakala Sanap, Namrata Jadhav, Sangeeta Tiwari among many others.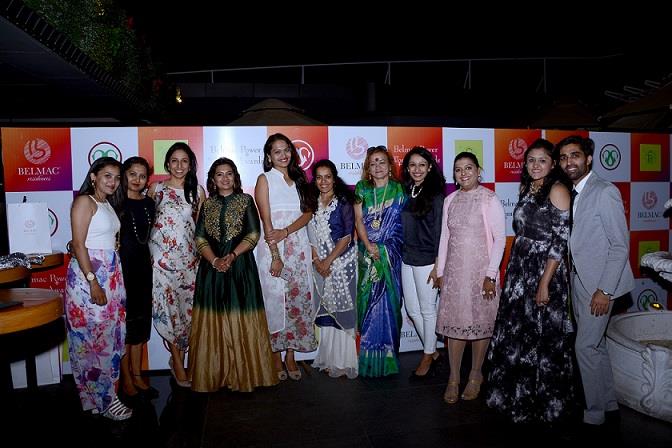 List of Women Awardees:
Ms. Ritu Chhabria – Outstanding Social Work in educating street children
Ms. Nivedita Saboo – Distinguished contribution in International & Indian Fashion Industry
Ms. Chandrakala Sanap – Entrepreneur of the year
Ms. Corina Manuel, Regional Editor, Femina – Distinguished contribution on Media Sector
Ms. Kirti Bhansali – Excellence in Social Work and Women Employment
Ms. Ankita Shroff, Director, SAV Chemicals Pvt. Ltd – Youngest Entrepreneur
Ms. Sangeeta Tiwari – Contribution to Politics
Ms. Caroline Alexander, Director of Sales and Marketing, The Westin Pune Koregaon Park – Contribution to the Hospitality Sector
Ms. Sonika Shah, Founder, Brand and Image Studio – Excellence in Image Consultancy and Management Training
Ms. Trupti Karnawat – First flight instructor of United States of America.
Courtesy by www.businesswire.com