New Delhi sources reported that Honda Motorcycles and Scooters India (HMSI) Limited's manufacturing plant at Vithalapur, is located some 78km from Ahmedabad, has been temporarily shut for technical reasons. Accordingly the company officials confirmed the same through a statement.
Meanwhile to company officials confirmed that there was a technical trouble in the conveyor belt of the plant and is under repair. HMSI on Monday, issued a statement "There was a technical trouble on the conveyor in our Vithalapur plant and it is under repair. We have made some adjustment in the working calendar to upgrade the facilities to improve working of the conveyor."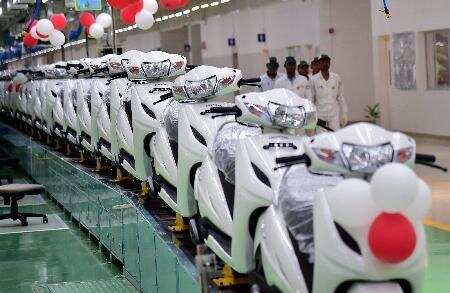 Meanwhile, a rumor was doing the rounds over the death of three people at the company's plant due to an alleged structure collapse. When inquired, Shobhana Parmar, PSI, Vithalapur Police Station, refuted the claims and said, "We received a few calls over the alleged structure collapse and subsequent death of three people at the plant's paint shop. However, we sent our teams to the plant, they learnt there was no such incident that took place. No accidental death or cases of injury have been reported."


New Honda CR-V SUV with a diesel engine ready to go

As per report Honda's all new, fifth-generation CR-V, expected to hit showrooms in early October, is an SUV that's taken a big step forward. Now larger and more lavishly equipped on the inside, it also comes with two fundamental advantages a diesel engine under the hood and an extra row of seats. But will that be that good enough to move it from the fringes of the SUV segment right into the thick of it?