As per report Honda's all new, fifth-generation CR-V, expected to hit showrooms in early October, is an SUV that's taken a big step forward. Now larger and more lavishly equipped on the inside, it also comes with two fundamental advantages a diesel engine under the hood and an extra row of seats. But will that be that good enough to move it from the fringes of the SUV segment right into the thick of it?
Meanwhile one thing's for sure, the news that the CR-V finally gets a diesel will certainly have people talking. What may, however, be a bit of a dampener is that car for India will only come with a lower-spec 120hp engine. Honda has a 160hp twin-turbo alternative too, but as the single turbo 120hp engine is far cheaper (by around Rs 1.5 lakh we are told) that is what we will get.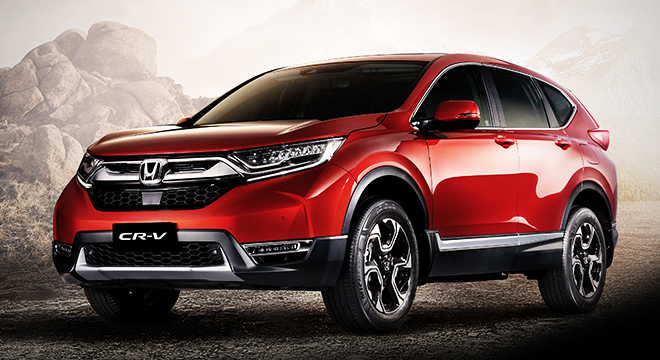 As per report the CR-V is also more comfortable to sit in and there's a big jump in seat comfort. The seats are larger with loads of cushioning and offer sufficient support all round. Since the stance of the car is higher, the view out is pretty impressive as well. 


Bookings for Hyundai Elantra rival commenced for Rs 31,000

Meanwhile ahead of its official launch on March 7, Honda dealers have started receiving stocks of the new Civic. Bookings for the sedan have been open, with the booking amount set at Rs 31,000. Recently dealer sources have informed us that the new Civic in the Radiant Red Metallic and White Orchid Pearl paint shades have received the most inquiries from potential buyers. The third most popular color is Golden Brown Metallic.