The curd is loaded with antioxidant and antibacterial properties that effectively help in bringing the natural glow on your skin and unfold the radiant youthful appeal from within. The goodness of yogurt acts as a natural bleaching agent which will help remove the tanned and dark pigmented areas of your skin naturally.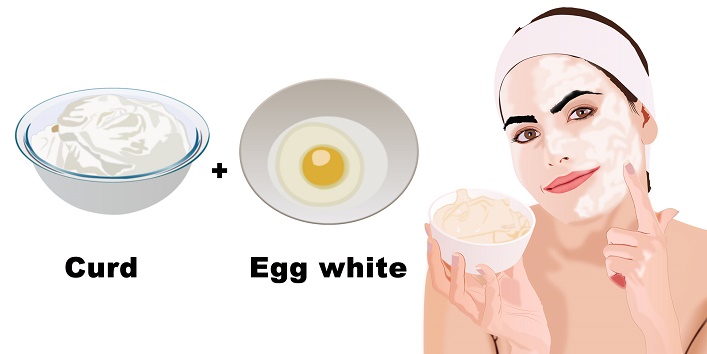 You can regularly smear a good generous amount of yogurt on your skin and leave it for 15 to 20 minutes, rinse it off using cold water. This will help maintain elasticity and help tighten the skin pores since curd is known to contain mild astringent properties which effectively help in treating acne, blackheads, and scars.
Mix curd with red sandalwood powder and you can squeeze some lemon n case of oily skin or add a pinch of honey in case of combination skin. Apply the mixture on your face and neck, covering all the parts evenly leaving the eye area. Rinse it off after 15 minutes and bask in the glory of flawless smooth and supple skin.

Beautiful Nails need healthy food habits

Orange Juice Soak your nails in fresh orange juice for at least 10 minutes. Rinse them off with warm water, pat dry and apply some moisturizer. Follow this remedy once daily until you are satisfied with the results.