Curd based face Pack

Peel the fruit and cut it in small pieces. Now, place these kiwi pieces in a jar along with curd and blend them together to make a fine paste. Once the pack is ready, apply it on your face and leave it for at least 30 minutes and then wash it off with lukewarm water. You'll be amazed to see the glow of your face.
2.      Lemon and Kiwi Pack

Peel the fruit and convert it into pulp with help of a grinder. Now add lemon juice into the pulp and mix nicely. Your lemon-kiwi face mask is ready for application. Leave this mask on face till it get dries and then wash it off with normal water.
3.      Banana, curd and kiwi mask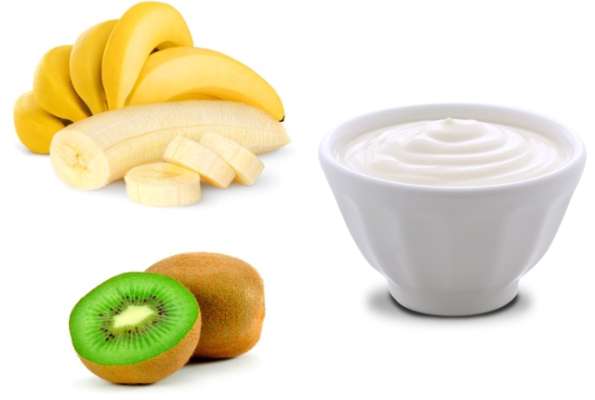 Take the banana first, peel it and mash it into fine pulp. Add kiwi pulp into it along with the curd. Blend all of them together to make a thick paste. Keep it for thirty minutes on your face before washing it off.

Aloe Vera recipes for Skin

Green Tea and Aloe Skin Toner This three ingredient toner is so easy to make. It promises to tighten pores, remove toxins, reduce redness and moisturize. Simply blend water, green tea, and aloe vera for a gentle astringent action. Those with extra oily skin can add some witch hazel if they wish.