Sprouts contain a decent amount of vitamin c, which is proven to promote healthy hair growth. It destroys the free radicals in the body which makes the hair weak, brittle and thin. It also prevents a variety of hair disorders like alopecia, hirsutism and even male pattern.
Sprouts contain ample amounts of iron, which are required to carry oxygen to the scalp, roots and tresses. Hair that is starved from proper levels of iron may weaken and fall out.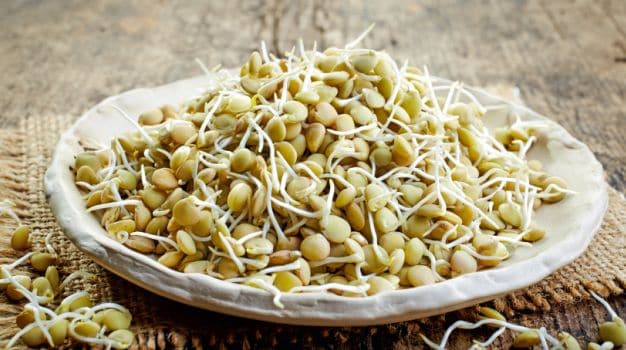 Sprouts contain high levels of omega 3 fatty acids which decrease inflammation and reduce the risk of acne and other skin problems. It also helps to reduce skin problems like pruritus, scaling and erythema. Thus, consuming sprouts will give you a smooth and younger looking skin with a visible reduction in inflammatory conditions like acne and psoriasis.

What products to be used during Summer Season?

Sunscreen Sunscreen is your best mate through summers Make sure you check your SPF's and apply it at least 30 minutes before stepping out in the sun. Also, if you're going to wear makeup, give the sunscreen some time to settle on your skin before you apply other products.