Reportedly west Bengal's biggest festival Durga pooja seem to have taken a bad hit due to the economic slowdown in the country. Pooja organizers, a few hundred of them, are reeling under its impact as cash inflow by corporate advertisers shrink manifold due to economic slump.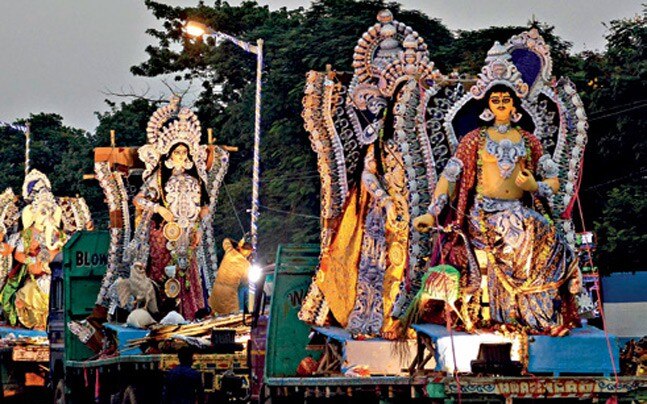 Pooja organizers say they have been forced to curtail their budget anywhere between 20 - 40 per cent owing to lack of corporate sponsorship. Till this time, space outside most pandals would be full of pre-pooja advertisement campaigns but this year there have been none. We have cut down on everything because companies are not willing to spend on advertisements which is our main source of funding, says Sayandeb Chattopadhyay, secretary of the Hazra Park Durgotsav committee in south kolkata.
Pooja committees make an advance payment at the time of booking an idol and full payment is made at the time of delivery. In order to manage, we often take loans to make the idols. Now, we are worried if the pooja organizers will pay us on time, explains idol maker Arun Pal.

IMF projected India's growth rate at 6.1% in 2019

The IMF on Tuesday slashed India's GDP growth projection for the year 2019 to 6.1 per cent, which is 1.2 % down from its April projections. The International Monetary Fund (IMF) in April said India will grow at 7.3% in 2019. However, three months later it projected a slower growth rate for India in 2019, a downward revision of 0.3%.