A cup of white rice contains 37% of your DV for manganese, 17% of your day's selenium and lesser quantities of several minerals and B vitamins. Four tablespoons of lentils provide an additional 12% of the DV for manganese; 8% of your iron, phosphorus and copper for the day; and 20% of the DV for folate. Brown rice is an excellent source of magnesium, phosphorus, copper, manganese and selenium and is also rich in several of the B vitamins.
Dishes of rice and lentils, usually perfumed with spices and caramelized onions, are a staple from the Middle East all the way to India. In its other incarnation as a highly spiced stew of lentils or similar legumes, daal brings bright flavors, rich aromas and often a vivid, visually striking color contrast to the simple dish of rice.

A 1 cup portion boasts only 600 milligrams of dietary fiber, just 2% of your daily value. Adding 1/4 cup of lentils to that rice just 4 tablespoons provides an additional 3.6 grams, or 16% of your DV, for a total of 18%. A cup of brown rice contains 3.5 grams of fiber, or 14% of the DV, forming an even more potent combination with your lentils.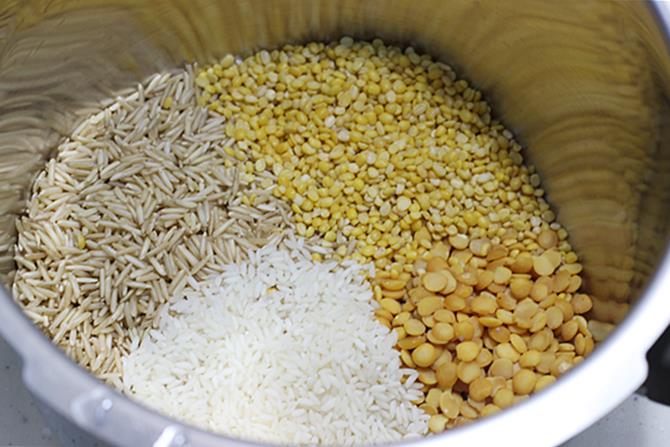 Diets to be taken for Sugar Patients

Leafy green vegetables are extremely nutritious and low in calories. They're also very low in digestible carbs, which raise your blood sugar levels. Spinach, Kale and other leafy greens are good sources of several vitamins and minerals, including vitamin C. In one study, increasing vitamin C intake reduced inflammatory markers and fasting blood sugar levels for people with type 2 diabetes or high blood pressure.