Improves Digestive Problems and Cholesterol Levels
Fenugreek may help with numerous digestive problems, such as upset stomach, constipation and inflammation of the stomach. For instance, the water-soluble fiber in fenugreek, among other foods, helps relieve constipation.
Increases Libido in Men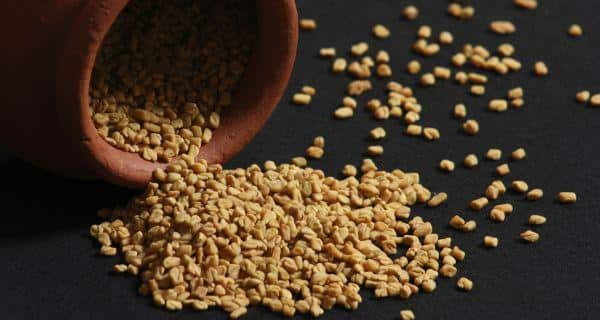 Some fenugreek uses for men include treating hernias, erectile dysfunction and other male problems, such as baldness. That's because fenugreek may increase sexual arousal and testosterone levels.
Improves Exercise Performance
The Journal of Sports Science and Medicine reports a study of the effects of combined creative and fenugreek extract supplementation on strength and body composition in men. Forty seven resistance trained men were matched according to body weight to ingest either 70 grams of a dextrose placebo, five grams of creative and 70 grams of dextrose, or 3.5 grams of creative and 900 milligrams of fenugreek extract and participate in a four day a week periodized resistance-training program for eight weeks.

Wonderful benefits of eating Green Color Vegetables

Leafy greens should be a regular part of your diet. Aside from being high in vitamin A, leafy greens are also a good source of calcium. If you don't eat dairy, be sure to load up on deeply colored greens to get enough of the essential mineral. But, your doctor might ask you to ration these leafy greens as they are high in vitamin K, which could interfere with your medication.