Presently the number of cesarean deliveries has gone up manifold in the last two decades with majority of patients as well society blaming the doctors. However, the doctors directly relate it to the changes in people's lifestyle over the years. They said late marriages, delayed pregnancies, infertility and lifestyle diseases like obesity, blood pressure and diabetes have become the norm. Also, women are so weak that they can't sustain normal deliveries.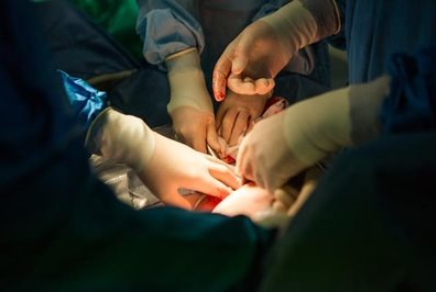 Furthermore Obstetricians and gynaecologists came out strongly in their defence at the pre-installation press meet organized by Nagpur Obstetrics and Gynaecological Society (NOGS) for the new body for 2019-20 to be installed on Sunday. Dr Priyanka Kamble will be installed as the president and Dr Kshama Kedar will be the new secretary. Dr Rajasi Sengupta will be the treasurer.
Dr Laxmi Shrikhande, vice chairperson of Indian College of Obstericians and Gyanecologist and FOGSI member, said FOGSI has set up national standards of infrastructure and care for every hospital. Accordingly, each hospital is accredited under a scheme called Manyatta. Dr Alpesh Gandhi, FOGSI's national president, will be the chief guest and Madhuri Patel, deputy secretary general of FOGSI, and Dr Shrikhande will be guests of honor.

Exercising before breakfast helps to burn fat quickly

Researchers conducted a six week study involving thirty male participants classified either as obese or overweight, and compared the results from two groups those who ate breakfast before exercise, and those who ate after. The study also involved a control group of participants who made no lifestyle changes.