07/07/2017 — 
#RecordBreakingJaiTeaser
is now the fastest to cross 6 Million Digital views mark and most viewed Teaser in South India in 24hrs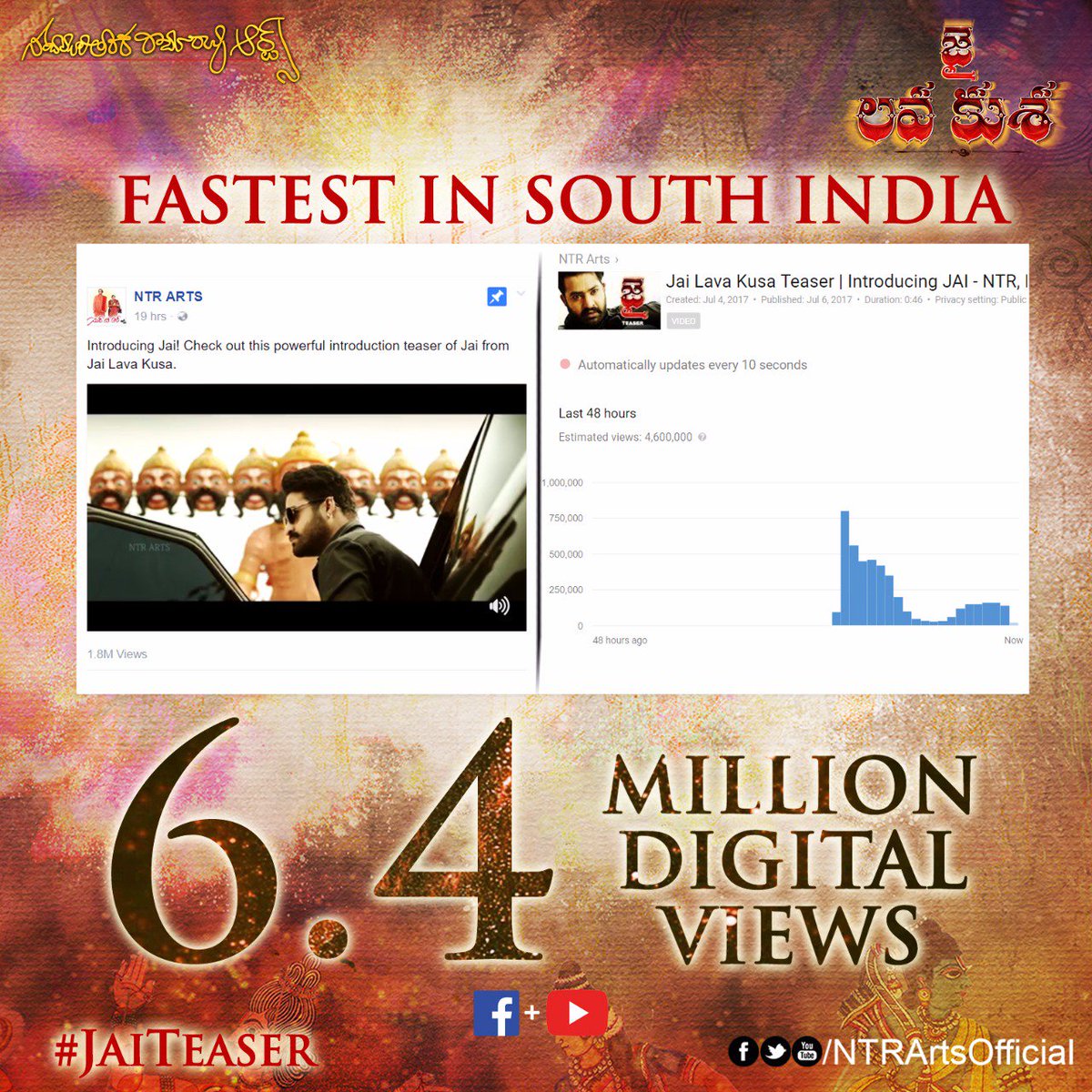 07/07/2017 — Expect the unexpected....Jagapathi Babu in and as #PatelSIROnJuly14th
06/07/2017 — Young Tiger NTR as 'Jai' Today @ 5:22 pm #JaiTeaser #JaiLavaKusa

06/07/2017 — Gautham Nanda Confirmed on July 28th
06/07/2017 — Natural Star @NameisNani 's #NinnuKori Releasing Tomorrow #LetsWelcomeLife
05/07/2017 — Anushka is confirmed as the leading lady for Prabhas in Tamil / Telugu / Hindi Tri-lingual, Saaho

05/07/2017 — Fidaa audio launch on July 10th and movie confirmed for July 21st.
05/07/2017 — Dandupalyam' Director Srinivas Raju's nxt is 'Aacharya Arrest — An Insult to every Hindu' based on the arrest of Kanchipeetam Jayendra Saraswati. 'Aacharya Arrest' will be made in 5 languages (Tel,Kan,Tam,Mal,Hin). Produced by Ram Talluri under SRT Entertainments
05/07/2017 — Tapsee's Anando Brahma to release on August 18th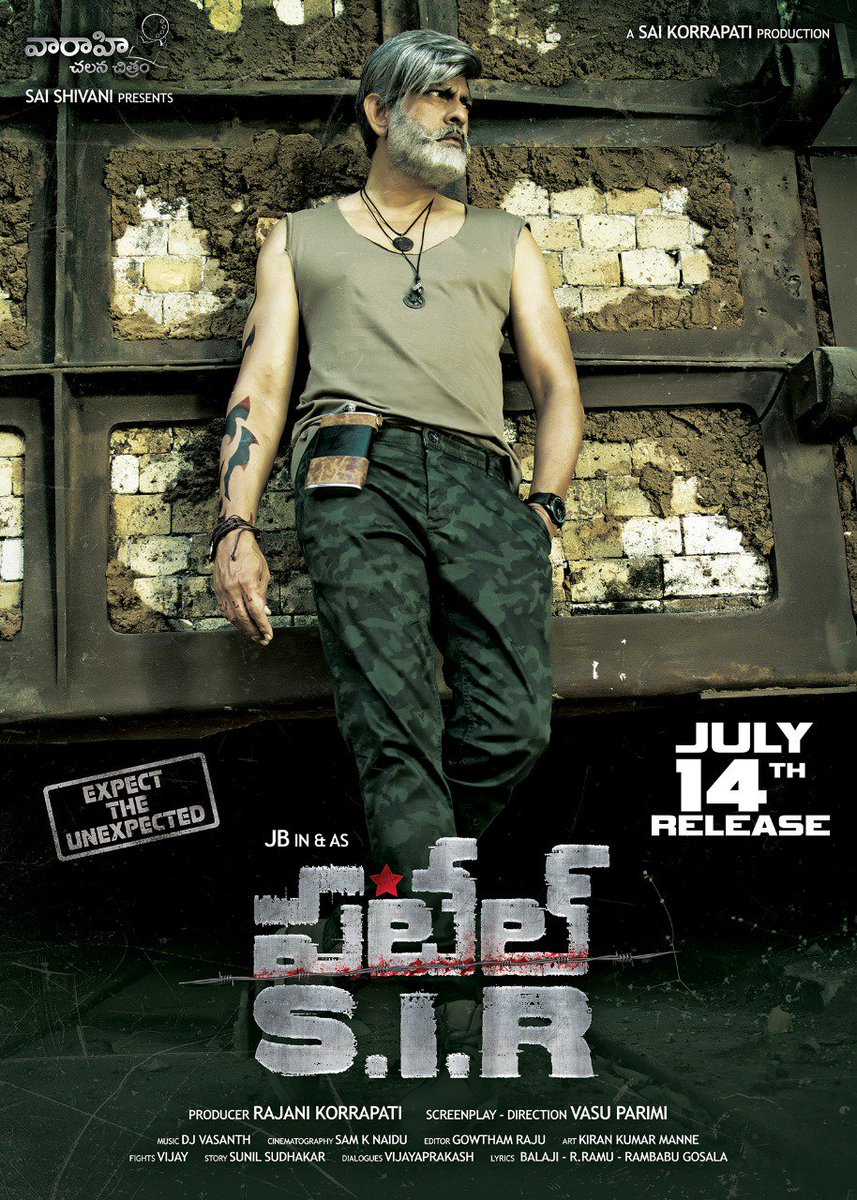 05/07/2017 —  Get ready 2 witness the Intelligence in LIE on 6th :) @RaamAchanta @akarjunofficial @actor_nithiin @14reelsofficial @AnilSunkara1 @Viswacm1
05/07/2017 — KrishnaVamsi's #Nakshatram Audio Releasing Today @sundeepkishan @IamSaiDharamTej @ReginaCassandra @ItsMePragya @SriChakraMedia_ @director_kv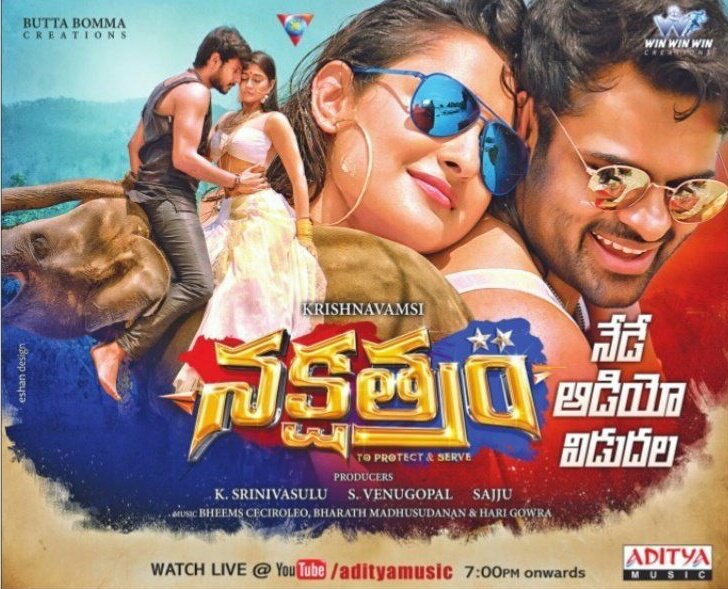 05/07/2017 — Are you afraid of ghosts?these three are


#RajuGariGadhi2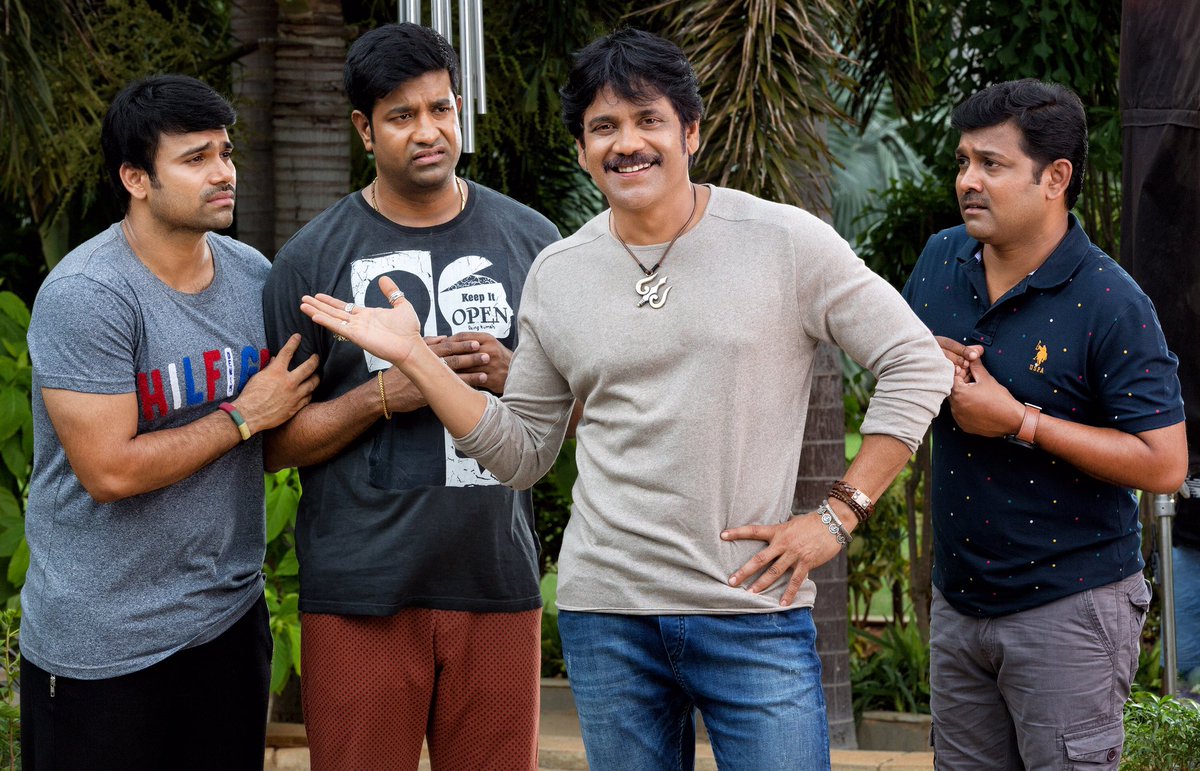 05/07/2017 — #NinnuKori Nizam theatres list. Please go and watch at your nearest theatres on 07.07.17 @NameisNani @i_nivethathomas @konavenkat99

04/07/2017 — Nandamuri Kalyanram's first look from MLA will be out today at 5.30 pm.