Many Hindi, Telugu, Tamil and Kannada Movies were shot in Coorg, Jog falls and Bangalore. Hollywood movies like Life of Pi (Puducherry and Kerala), A Passage to India (Savandurga and Ramadevarabetta Hills), Bloodstone (Bangalore) and The Myth (Hampi) had shooting locations in and around Karnataka.
Ramgarh - Sholay
Sholay, possibly the most famous film ever made, was released on August 15, 1975. Ramgarh offers a perfect backdrop against the saga of love and revenge. The fictional village gets its shooting in Ramnagar, a beautiful place in Karnataka, just around 50 kms from the throbbing city of Bangalore. The serenity and calmness of the surroundings of Nathuakhan is blessed with picturesque forests, lush green valleys and hilly terrains.
Budbuda - Billu
Priyadarshans Movie Billu movie was mostly shot in Pollachi village in Tamil Nadu whose stunning beauty has attracted the Bollywood's attention. The village has been portrayed in many a South Indian movies but it was also the setting for the Bollywood film, Billu.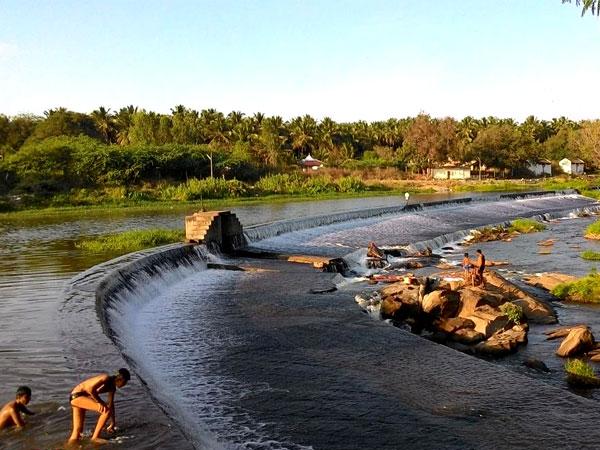 Badami - Guru

Mani Ratnam chose the location of his movie Guru near Badami in Karnataka. But then it is able to capture what he wanted to portray in Gujarat. Look at those beautiful temples that make you fall in love with the Indian village. Badami Fort is a renowned archaeological site in Badami. It is located on top of a hill that stands at a distance of about 2 km from the main town of Badami in the Bagalkot district of Karnataka.
Sundarapandianpuram - Roja
Mani Ratnam's movie Roja was filmed in Courtallam or Kutralam, which is actually a tourist place now famous for those waterfalls.