'Baahubali 2' trailer which got released today morning around 9 am is making some earth shattering records. The movie has already crossed 10 Million Views in Telugu and 5 Million views in Hindi within the first 8 hours. The teaser also crossed 350K+ likes within this short span.
Hashtag #Baahubali2Trailer trended worldwide. Rajini's 'Kabali' which earlier created a storm is now pushed behind 'Baahubali 2'. It should be noted that, for 'Kabali' teaser, the Production house made forced view count through various paid sources.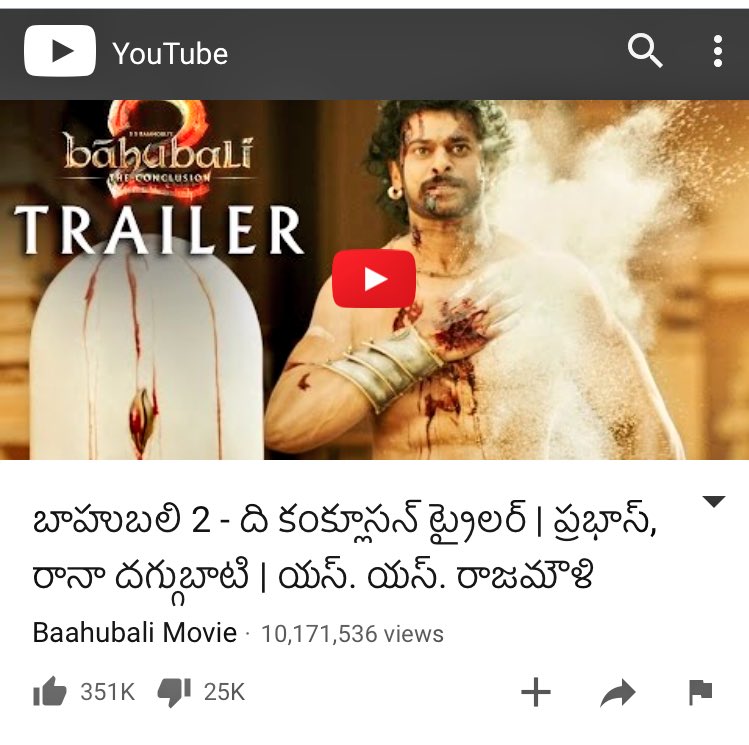 India's most successful franchise has created a storm on YouTube despite some technical glitch and this shows how badly this movie is anticipated. Rajinikanth's Paid teaser 'Kabali' record was shattered in a matter of 5 hours and this is something beyond extraordinary.