Bollywood industry's MS Dhoni: The Untold story fame actor Sushant Singh Rajput and Kriti Sanon, who were rumored to have broken up, were spotted enjoying a romantic drive in Sushant's swanky new car.
It was stated that lately there were even reports on how Kriti and Sushant got so clingy over time that they had to mutually take a break from each other. But not anymore for these drive pictures only prove Sushant and Kriti have resolved their differences and are happily back together.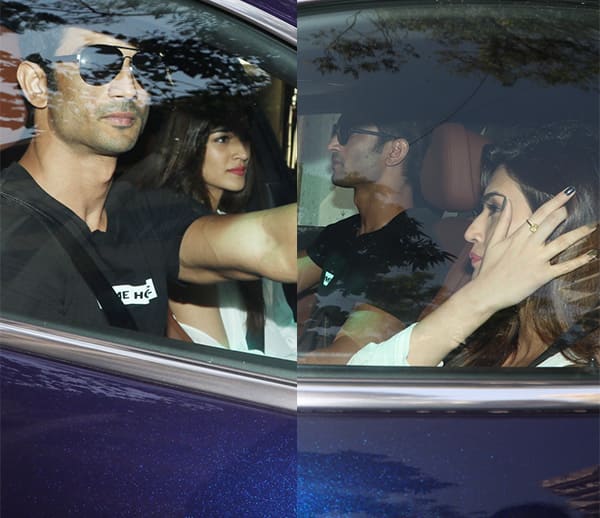 Kriti is the first one to go on a drive with Sushant in his new Maserati which according to him is his dream car. So in that case, is it a dream ride with the dream girl for Sushant and maybe we are getting too cheesy but considering we are looking at Sushant and Kriti together after such a long time.

Recently Ranveer Singh and Deepika Padukone too had quashed their breakup rumors by driving together in a car at Karan Johar's party. It was stated that even Alia Bhatt and Siddharth Malhotra have been making their love affair by going on frequent drives together.