Sources have made a statement that the infamous Suchi Leaks scandal that erupted a few months ago, had damaged the reputation and name of several South celebrities. Currently the biggest victim of that scandal was actress Sanchita Shetty.
It was stated that Sanchita, who started her career with Kannada films, was just getting busy in Tamil when her alleged explicit video was leaked by RJ Suchitra earlier this year.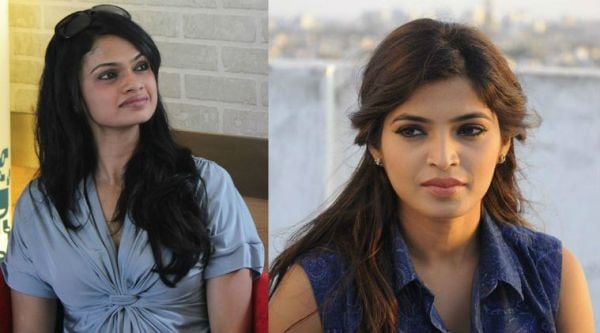 Meanwhile the video went so viral that Sanchita had to come out in open and clarify that the woman in that video was not her. Furthermore it was added that the video still became quite popular on her name and caused huge embarrassment to her. 

It seems that the gorgeous actress has put that detrimental phase behind and is back with this sensually seductive photo shoot. She looks lethally sexy in that cleavage exposing posture. Her shoot has now gone viral on social media as she looks quite confident and comfortable before camera after all that fuss.

Rana Daggubati's Transformation

Rana Daggubati, who started off with a bang with his political entertainer Leader as a debut, later faded away with failures and wrong choices, until his career was resurrected by the Magnum Opus maker SS Rajamouli whose Baahubali series made him a force to reckon.