It has been 4 years and still, it takes time for people to learn from their mistakes. 4 Years back, a movie was kept under wraps and it struggled a lot to get a timely release and in the end, after removing 'Time to Lead' caption it got a very delayed release!
Now, it has been 4 years and still the political thirst shows in the form of another caption 'Aalaporan Tamizhan'. May be, this time they are hoping that they won't get heat from any ruling party (State and Center) and that's why they evolved in their 'Name' tag itself. But who knows, anything can happen at the last minute!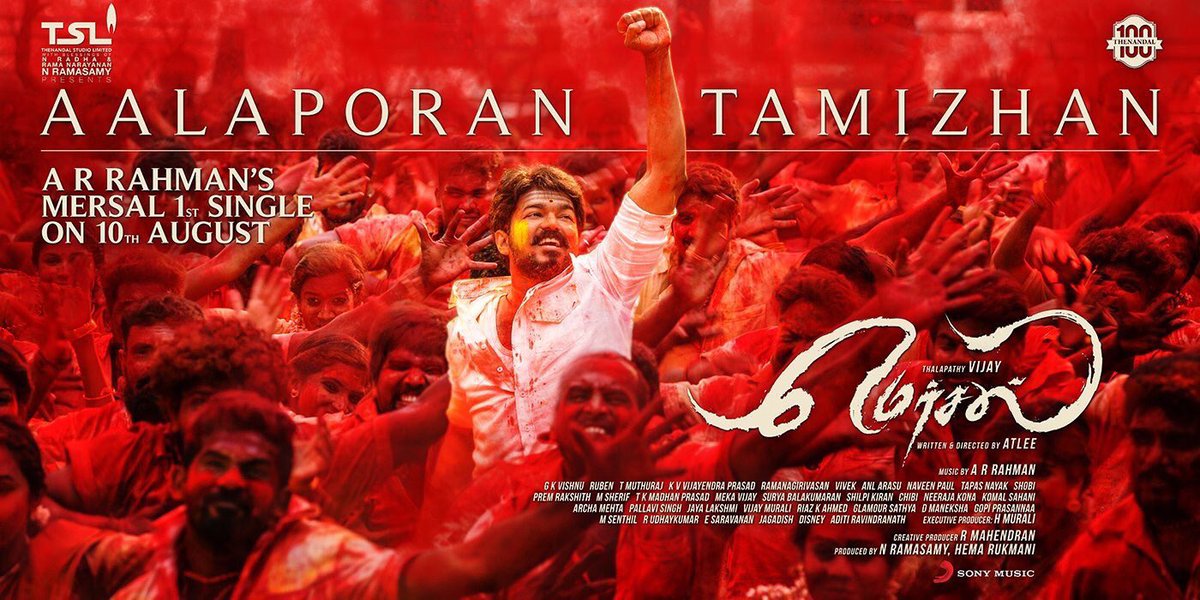 Anyways, coming to the news, the single track from 'Mersal' will reach you tomorrow and it has music scored by A.R.Rahman! Sony Music has already grabbed the Audio rights and the entire album will be released on 20th of August.