As we all know, Actor Vijay is known to replicate Mahesh Babu in Tamil and score hits. However, now Mahesh Babu has decided to stop that and he himself releases all his movies directly in the Tamil language. He earlier released 'Srimanthudu' and now for 'SPYder' he himself has dubbed in Tamil and has taken the extra mile! 
In this case, Vijay's upcoming movie 'Mersal' single track was released by 12 am and it showed Vijay jumping out of the crowd with hands raised. Ring a bell? Yeah, the poster itself now seems to be lifted from Mahesh Babu's 'Srimanthudu'.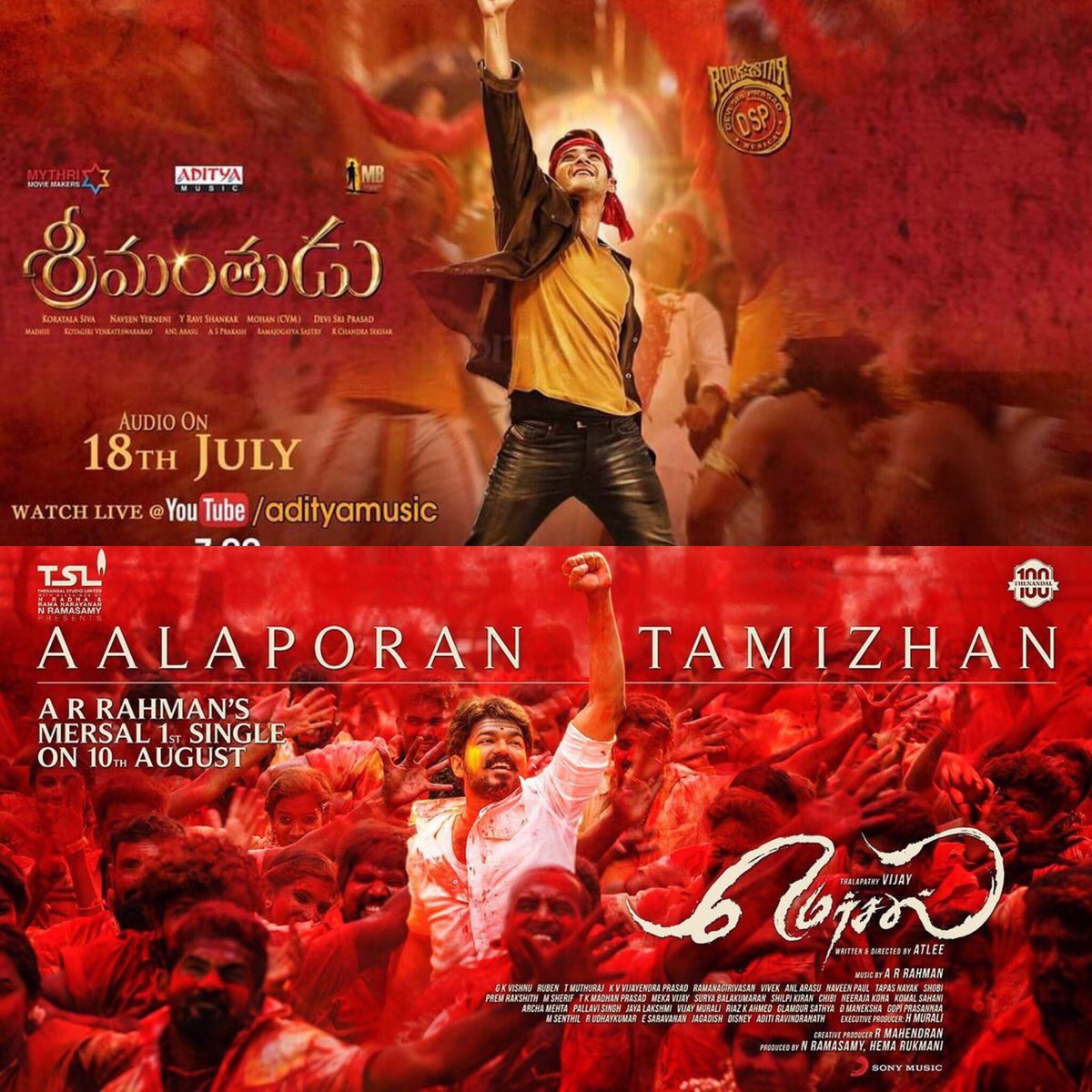 The song seems to speak highly of 'Tamizhan'. But if they are going to release it in Telugu, will they change the same words from Tamizhan to Telungan ?? Fingers crossed !!! The entire Audio will get a release on August 20th. Watch out this space for more updates.