Director Teja's previous films in the recent days  did not  perform well at the Box Office. Yet as a filmmaker has his own place and  respect in the industry. Apparently a few, producers have approached Teja recently with huge  'suitcases' i.e advance cash amounts after the release of Nene Raju Nene Mantri movie's trailer.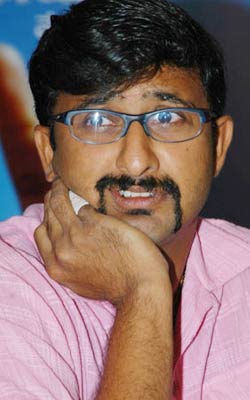 Since the trailer is attractive and  good and moreover its s Rana's immediate film after Baahubali 2 Added to that it happens to be first production of Suresh Babu with his son.All feel it will be decent and marks its expectation..
But  producers were sent back who  queued with 'advance amounts' to book Teja for their next. As usual, Teja said to have denied to take even a single penny as advances and decided to not to commit any film until the release of his most expected  present film Nene Raju Nene Mantri.