Recently, few websites wrote about Rajamouli that he is a mad  casteist and that's the only  reason behind why he tweeted on a movie like 'Paisa Vasool'. Responding to all these talks on the Groupism and Casteism in the industry, Vijayendra Prasad his father gave a good punch. He asked this open question, "What is Rajamouli's caste?".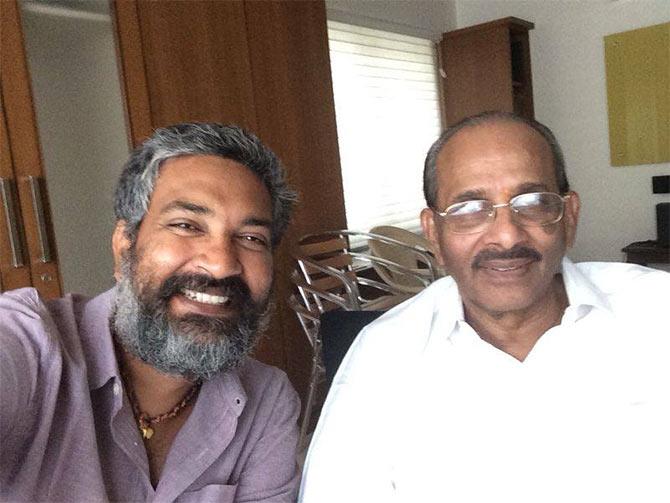 Vijayendra Prasad was so forward and broad in their thoughts that theirs was an inter caste marriage.So fans the stories on Rajamouli's caste feeling seem to be stupid and baseless as his father and mother belong to two different castes(though they are not bothered about it.
Rajamouli usually has this habit of tweeting the review of the movie so its baseless to cook stories with the caste skeleton .