Mega prince Varun Tej is back on screen after his first Blockbuster Fidaa, with Tholi Prema directed by debutant Venky Atluri and costarring bubbly beauty Raashi Khanna. With positive vibes generated by the trailer and colorful visuals and melodious songs increasing expectations, Here's team AP Herald's exclusive Tholi Prema first report.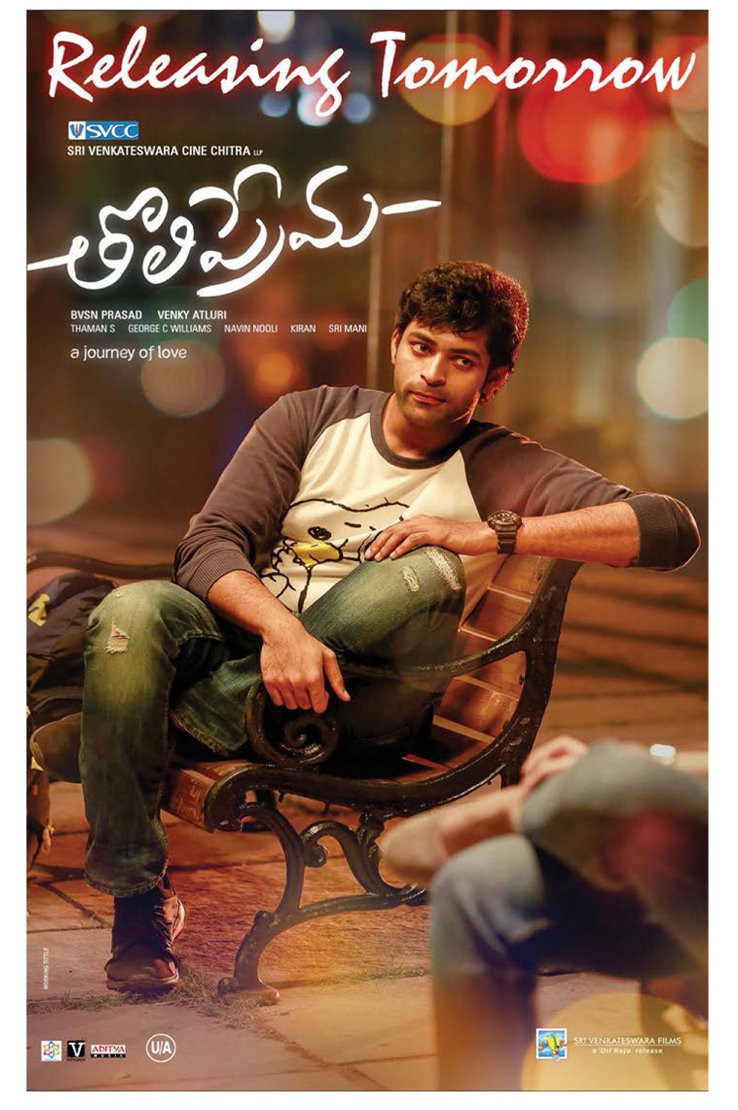 Tholi Prema begins with Aditya (Varun Tej) beginning to narrate his flashback when he meets Varsha (Raashi Khanna) after his intermediate in a train journey, and falls for her. Though he misses her, he meets her again in College, but they get separated only to meet after 6 years at the workplace in London. Whether the love pair united is what Tholi Prema is all about.
Varun Tej delivers a fine performance with varied shades, and Raashi Khanna impresses with her cute and expressive act. Superb visuals captured by George C Williams and some beautiful melodies by S Thaman help add impact to this love story. Director Venky Atluri makes a confident debut, and though he has started with a very predictable love story, Tholi Prema scores with its Performances and cute romantic episodes and ends up as a watchable flick thanks to the universal theme of love.

Trisha to increase on some weight?

Actress Trisha recently celebrated her 35th birthday and in her recent photos, she looked so lean. This shocked most of her fans as the sex appeal of Trish lies in her fleshy looks. Trisha never had any release in Tamil and Telugu since 2016 and her last release came in the form of 'Hey Jude' in Malayalam.