The 90th Academy Awards happened recently and 'The Shape of Water' lead the pack with 4 Oscars. However, it is Jennifer Lawrence who grabbed the attention of all other celebrities. The 27-Year-Old actress who fell flat on her face twice in the Oscars grabbed more attention this time.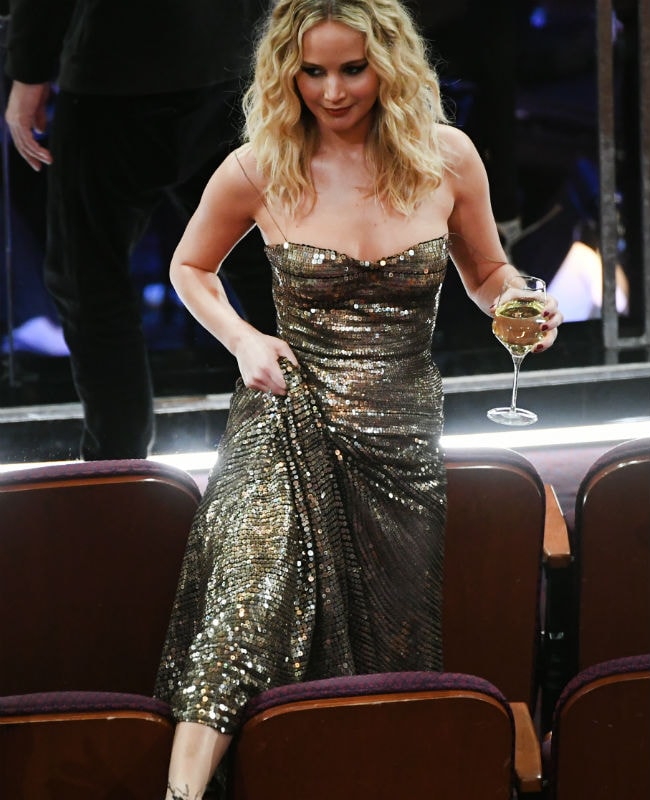 A photo of Jennifer climbing over chairs with a Juggling wine glass in her hand went viral. She was seen in a metallic Dior dress and the picture has gone viral for obvious reasons.  She also was laughing out loud with her co-star Emma Stone. Check out some of the funny tweets and photos below,
#Oscars For Climbing Up The Chairs While Balancing The Wine In Glass Goes To Jennifer Lawrence. 😂#JenniferLawrence #Oscars90 #Oscars2018 #AcademyAwards2018 pic.twitter.com/T3uC4cGoRY

— Sir Ravindra Jadeja (@SirJadeja) March 5, 2018
#JenniferLawrence at her best... Being Awesome as always. She's the best, Love her. #Oscar2018 #Jlaw #Oscars90 pic.twitter.com/HOVvxnLxJD

— Shikha Yadhuvanshi (@syadhuvanshii) March 5, 2018

Disha Patani gets another biggie!

The petite beauty Disha Patani, who had gained fame with her act as MS Dhoni's first love in MS Dhoni the Untold Story, later starred in several flicks like Baaghi 2, which escalated her to the league of successful heroines in Bollywood. Now, the actress has been bagging one biggie after the other.