The 90th Academy Awards happened recently and 'The Shape of Water' lead the pack with 4 Oscars. However, it is Jennifer Lawrence who grabbed the attention of all other celebrities. The 27-Year-Old actress who fell flat on her face twice in the Oscars grabbed more attention this time.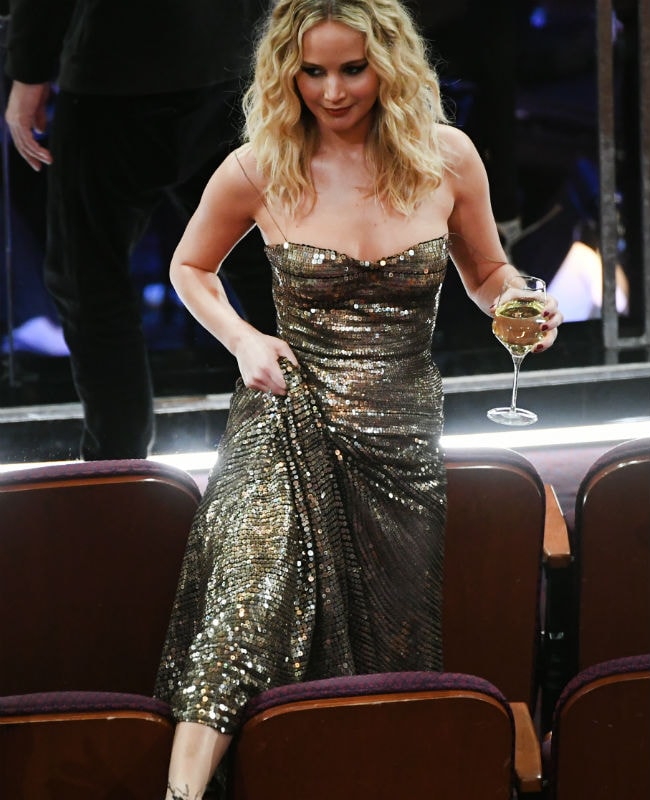 A photo of Jennifer climbing over chairs with a Juggling wine glass in her hand went viral. She was seen in a metallic Dior dress and the picture has gone viral for obvious reasons.  She also was laughing out loud with her co-star Emma Stone. Check out some of the funny tweets and photos below,
#Oscars For Climbing Up The Chairs While Balancing The Wine In Glass Goes To Jennifer Lawrence. 😂#JenniferLawrence #Oscars90 #Oscars2018 #AcademyAwards2018 pic.twitter.com/T3uC4cGoRY

— Sir Ravindra Jadeja (@SirJadeja) March 5, 2018
#JenniferLawrence at her best... Being Awesome as always. She's the best, Love her. #Oscar2018 #Jlaw #Oscars90 pic.twitter.com/HOVvxnLxJD

— Shikha Yadhuvanshi (@syadhuvanshii) March 5, 2018

Do you know the price of this Saree worn by Nayantara?

Nayantara proves with time and again that, "Age is just a number". The actress who holds the tag, 'Lady SuperStar' for her recent performances has now proved that she is still a 'Babe' who can make any guy go weak on his knees.