Television anchor Dhivyadharshini aka DD, known for her popular television shows like Coffee with DD in the Star Vijay channel, besides also various other programs in the channel which amassed her huge fame, thanks to her lively hosting of shows, has been a commonly seen face in films as well. Now, Team APHERALD brings you some unknown facts on her,
7. Ranked No.1 TV Host in Chennai Times

6. Twitter Rockstar!
She is the only VJ who has 10 Million Followers on Twitter. She has been with the Star Vijay channel for a long time and that increased her fan base!
5. Failed Marital Life


DD's personal life has been a total failure as she got divorced soon after her marriage. There were reports surfaced on the Internet that she has been caught on a scandal and that lead to the break-up
4. Stage Fear!
Even though she has hosted a number of events and TV shows, she herself has confessed that she has stage fear and she even pukes many times before going to the stage.
3. Riding Troubles
DD doesn't know to ride a Two-wheeler or a Four-Wheeler! However, she's an expert in riding bicycles. She has injured herself several times while attempting to ride a two-wheeler. 
2. Smoking and Drinks

DD has promised to her father that she will never smoke or drink when she was 13-years-old. Still, now, she is following the promise and she has never drunk even though she attends such parties. 
1. Suchi Leaks Scandal and Drugs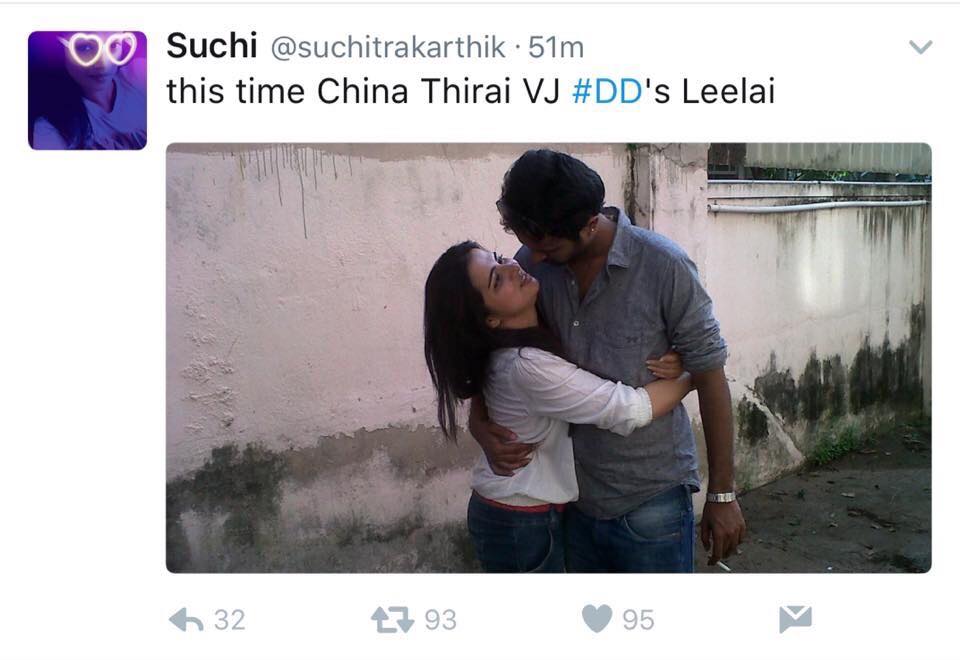 DD became a victim of Suchi Leaks sex scandal. However, she never responded to any allegations. The sex scandal leaks also added that she is addicted to drugs and she is a victim of the casting couch. DD never reacted to any of those till now!