No, it's not regarding kajal Aggarwal turning a farmer in reality like actors like Karthi, Prakashraj, and Kishore or regarding kajal playing a farmer in any movie, but this is something different. Months back there was a sensational news that a farmer in Nellore district of Andhra Pradesh had placed pictures and hoardings of Sunny Leone to drive bad luck from his fields, now, a Telangana based farmer has also placed similar hoardings of Kajal Aggarwal in his field.
Anwar (30) has a farm in Gollapalli village, Kondareddy block in Sanga Reddy district of Telangana, just 20 km from state capital Hyderabad. He has placed posters of his favorite actress Kajal Aggarwal in the field, where he has planted vegetable crops.
Anwar says that Kajal Aggarwal has had an impact on his farms, as earlier crops went dry, and now with the placing of two cutouts of Kajal Aggarwal, the crops are doing good. Anwar went on to say that being on the main road, the bad sight of passerby might have definitely impacted his crops, and now people see Kajal Aggarwal and not his crops.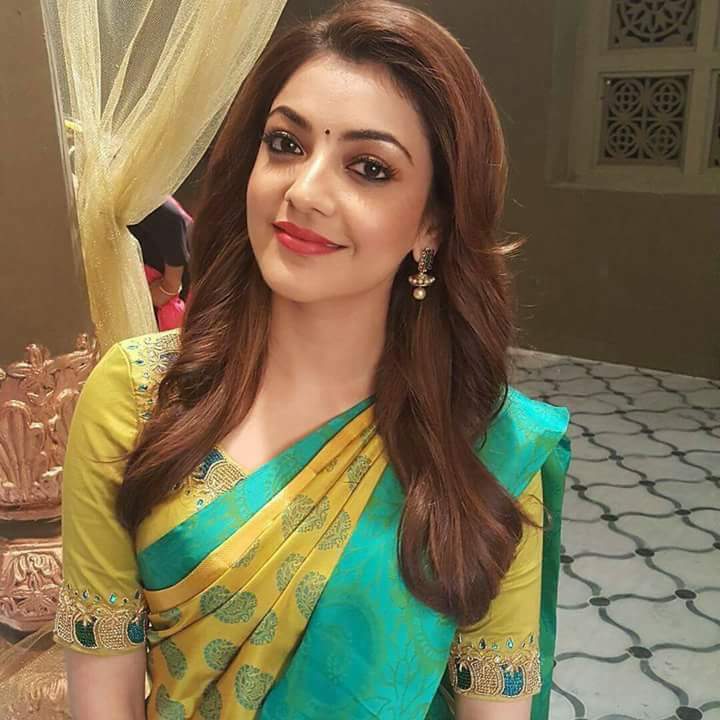 This idea was given by Anwar's father who knew he was a big fan of Kajal Aggarwal and asked to put up her cutouts, inspired by Nellore based Chenchu Reddy who had put up Sunny Leone posters.  See these photos below,