After flop results of Krishnarjuna Yuddham and Officer, Nagarjuna and Nani are back on screen this time with hitmaker Sriram Aditya of Shamantakamani and Bhale Manchi Roju fame, with the comic entertainer Devadas, which has hit screens today. Here's team AP herald's first on net Devadas first report.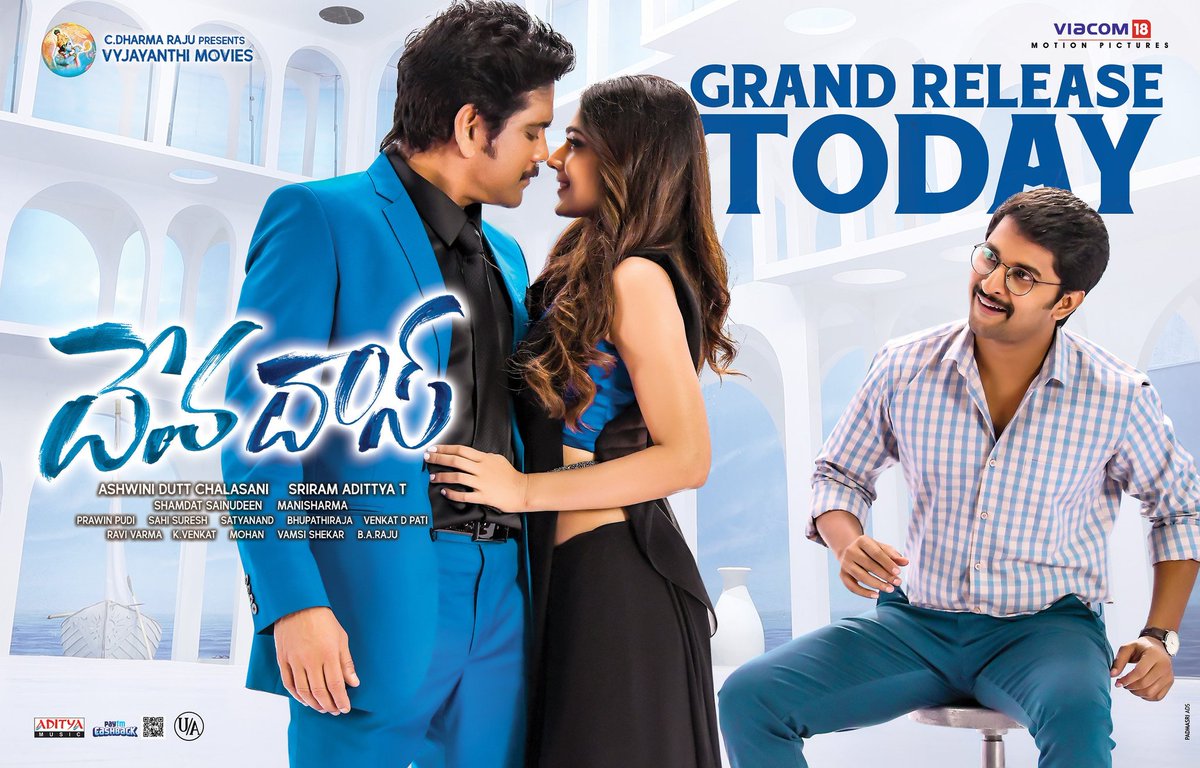 The movie begins with a chase sequence with Dada(Sarathkumar) and gang chasing Deva(Nag), and it is established that Deva is a don, and situations lead to Deva being rescued by doctor Das(Nani). Now as a help Deva tries to unite Das with his love Pooja(Rashmika) while Das also helps Deva's love with Jahnavi(Aakanksha). However Dada and David's gangs never let Deva in peace, and situations lead to Deva and Das getting separated, and Devadas is all about whether they united and won their love.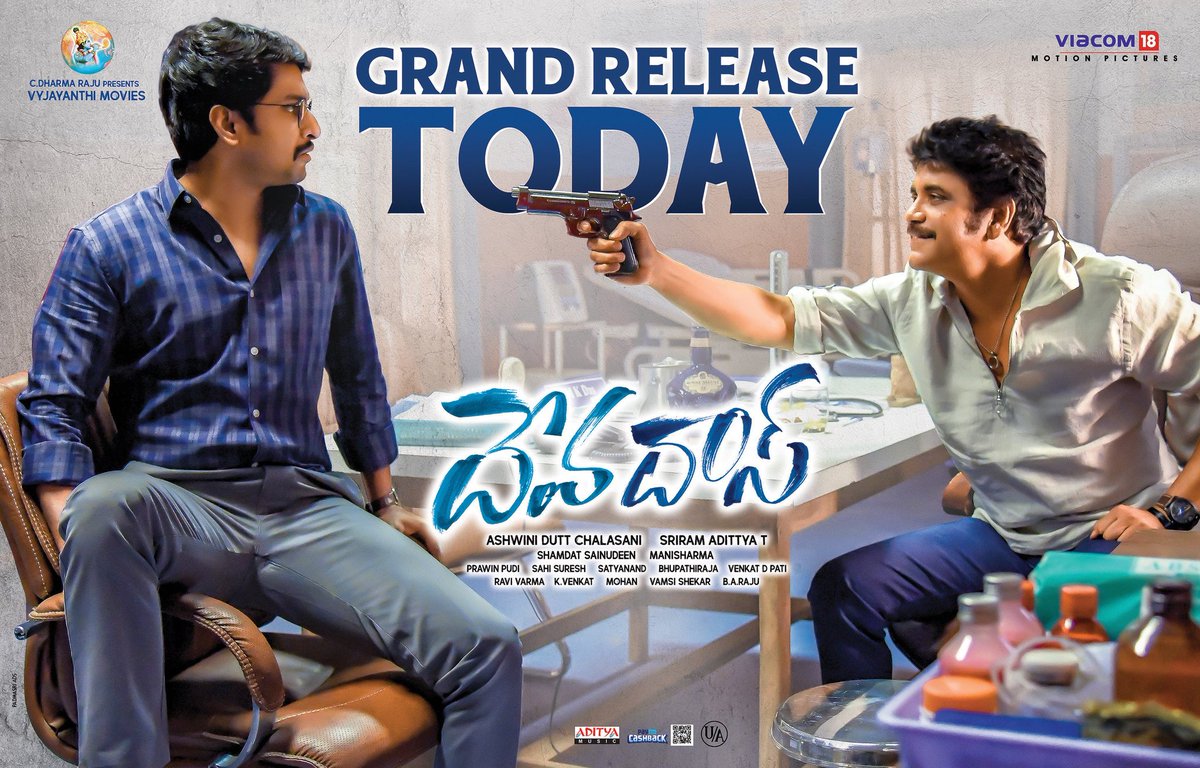 Nag and Nani are in top form, with the acting and emoting as well as humorous performances and the former is stylish and massy in action episodes. With a humorous first half and a twist-filled second half, Sriram Aditya has packed a tight screenplay that it mixed perfectly with humor and action, and with good BGM by Manisharma, and editing by Prawin, despite several drags and poor song placements, Sriram Aditya has ensured that the content is engaging and ultimately delivers a winner with Devadas.