Young sensation Vijay Deverakonda has returned on screen post the colossal disaster of his bilingual political thriller NOTA, with his long-delayed supernatural thriller, Taxiwaala, which has been the worst affected due to piracy, as the whole movie was leaked online. Now that the movie has reached theaters, here's team AP Herald's first on net Taxiwaala first report.
Shiva(Vijay Deverakonda) gets to the city for a job, leading him to buy a car to be a taxi driver, and as his life goes smooth, he witnesses paranormal encounters and leads to a death. As Shiva explores the mystery further, he learns that the car is possessed by the spirit of Sisira(Malavika Nair) vying for revenge. What happened to Sisira, and whether Shiva helped her revenge is what Taxiwaala is all about.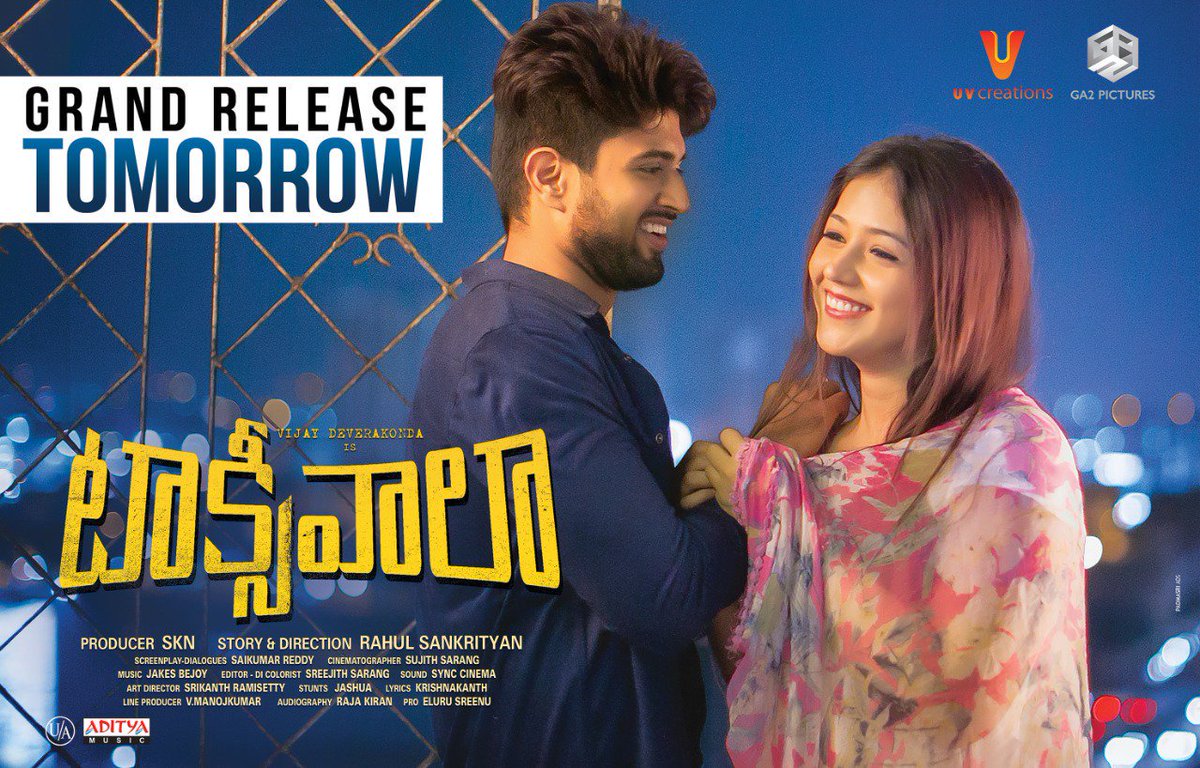 Vijay Deverakonda is charming and has an impressive screen presence, and Malavika Nair is strikingly appealing as the rich and arrogant kid and makes an impact more than Priyanka Jawalkar. Despite technical excellence in the form of top-notch cinematography by Sujith Sarang and excellent CG, director Rahul Sankrtiyan has failed to utilize such a team, delivering a dull and boring screenplay, with cliched revenge story, ultimately failing to appeal, All said, Taxiwaala ends as a dampener and another disappointing flick from Vijay Deverakonda.

STR approaches Rakul Preet...

The controversial actor Simbu aka STR, last seen in the disastrous flick Anbanavan Asarathavan Adangathavan AAA, had been on a brief sabbatical before he sprung back to action shooting for Maniratnam's multistarrer Chekka Chivantha Vaanam, which has already wrapped shoot.