Mega Powerstar Ramcharan had made heads turn last year with his impressive performance as the caring brother who goes for an act of revenge, in the Sukumar directorial political entertainer Rangasthalam. The movie which had his character, Chitti Babu, as a hearing impaired Person went on to become a non-Baahubali industry blockbuster.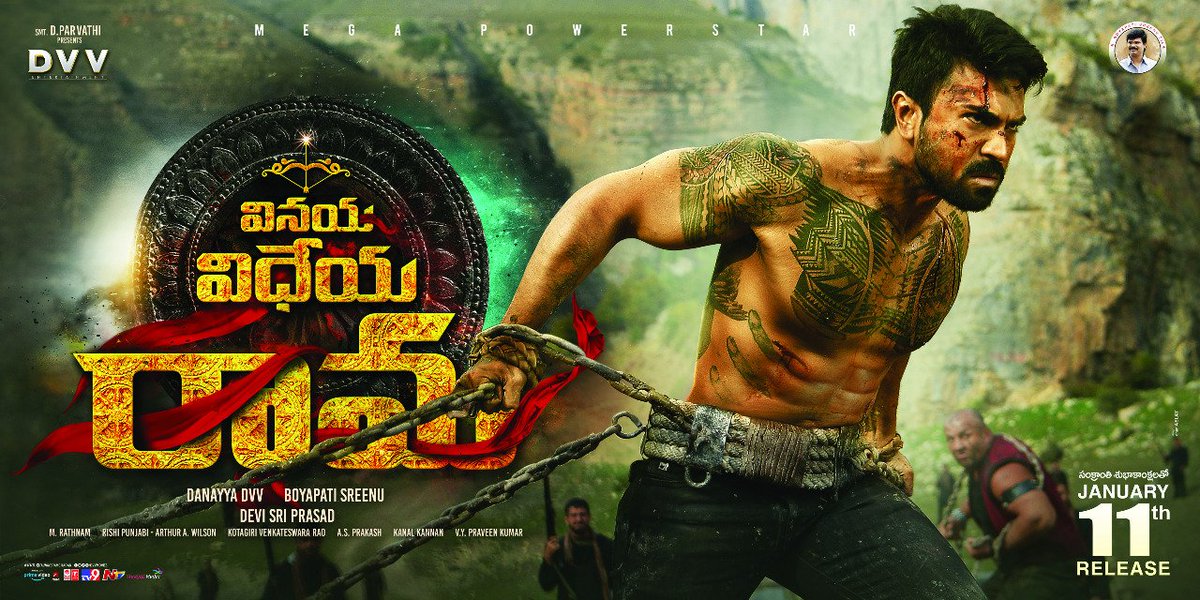 After such a monster success, the follow-up was expected to be on par in standards and shockingly Ramcharan signed Vinaya Vidheya Rama directed by Oora Mass director Boyapati Srinu who last delivered the flop movie Jaya Janaki Nayaka and is mostly known for his mindless movies without a concrete plot but filled with no brainer cliched action episodes and axe-wielding heroes.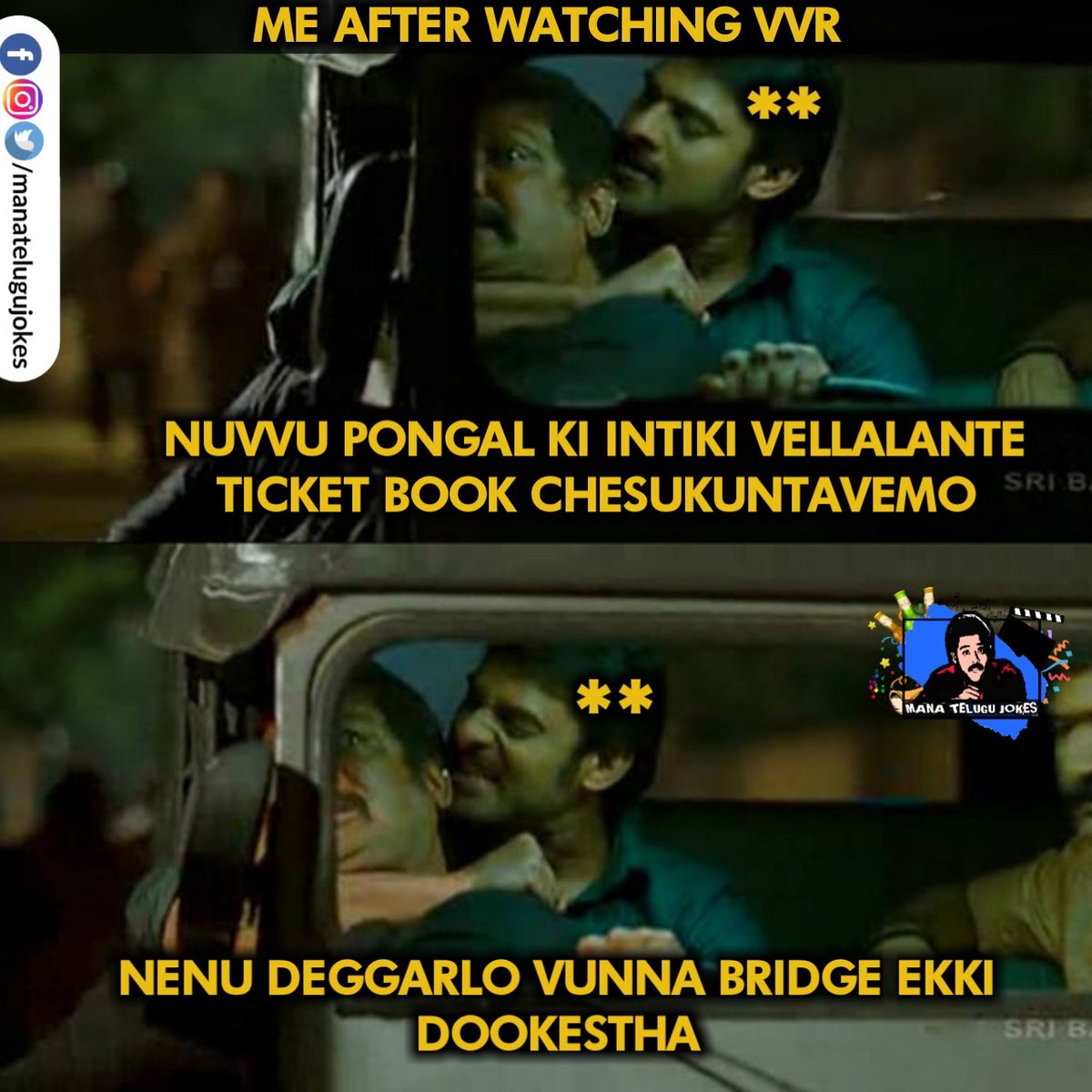 Vinaya Vidheya Rama is no exception as the trailer itself promised to be all brawn no brain stuff, with a macho Ramcharan flaunting six packs and after release, the movie has become a butt of jokes. The movie's scenes like Ramcharan chopping off two heads and eagles grabbing them, Ramcharan standing on top of a running train throughout the journey and a snake dying after attacking Vivek Oberoi are being trolled heavily.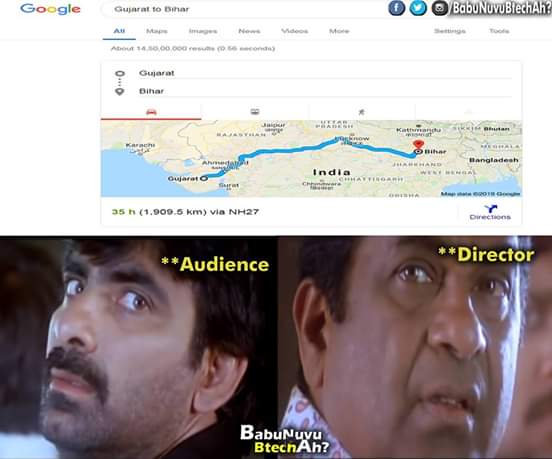 Besides these so-called elevation sequences of the hero that have become troll materials, Boyapati Srinu who's not known for presenting heroines in any special manner has yet again presented a very poor heroine role and while most makers opt for sizzling skin shows in songs, here Kiara Advani's entry scene itself doesn't show her face first but begins with focus on her cleavage and navel, focusing for more than 20 seconds before shifting to her face as she's working out in a gym, and such a scene in a bad taste and objectifying manner has been criticized heavily.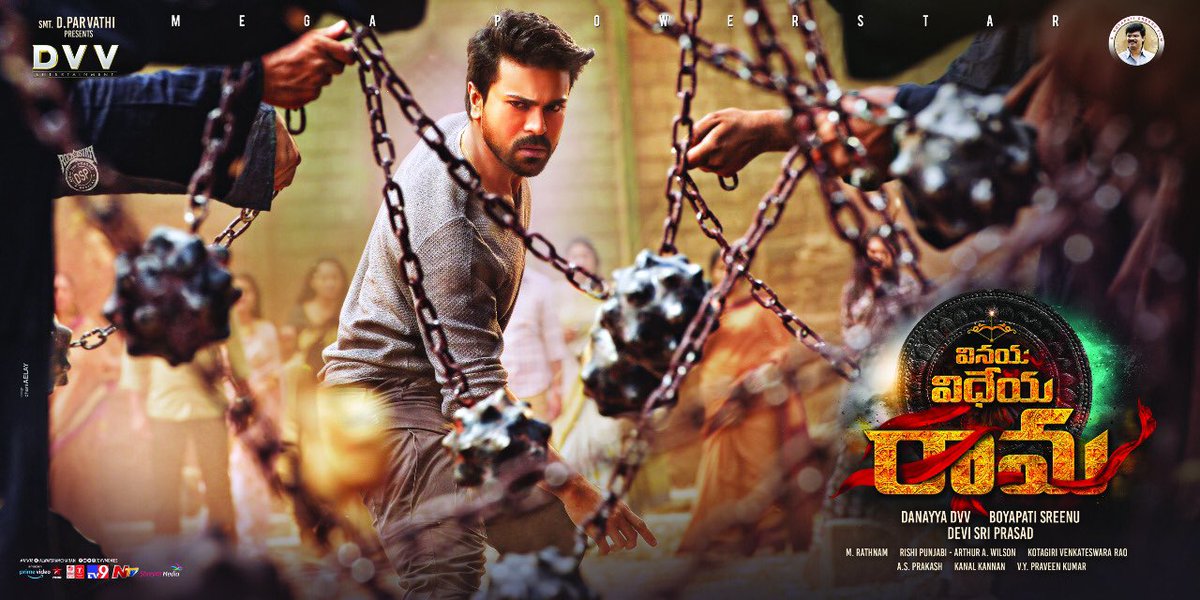 On the collection front too, Vinaya Vidheya Rama has failed badly as even though with negative reviews it has taken great opening in AP/TG, in the US where Ramcharan had scored a $2 million movie with Rangasthalam, has been struggling, as distributors and trade circle is trolling the movie for its record low opening, as the first Saturday gross was just $ 17k while both Tamil movies Petta, Viswasam and F2 Fun and Frustration and NTR Kathanayakudu performed bigger. After 25 crores gross on day 1, the second day saw a huge drop as Vinaya Vidheya Rama got only 4 crores.
Vinaya Vidheya Rama has come across as a red alert for Ramcharan to choose his upcoming projects wisely and not waste the stardom gained by Rangasthalam. His next anyways is gonna be safe as he'll be working in RRR by SS Rajamouli, costarring Jr NTR.