kajal aggarwal
who is on a winning streak is keen to continue it with her upcoming projects. The actress is working on an array of projects up her sleeve and one among them is the remake of 'Queen' in Tamil titled as 'Paris Paris'. It is helmed by Ramesh Aravind. 
kajal aggarwal
is a clear professional who has been in the industry for more than 14 years. She is still the topmost actress among the top league of actresses. She clearly knows to be choosy in her movies and she easily scores Hits and Blockbusters.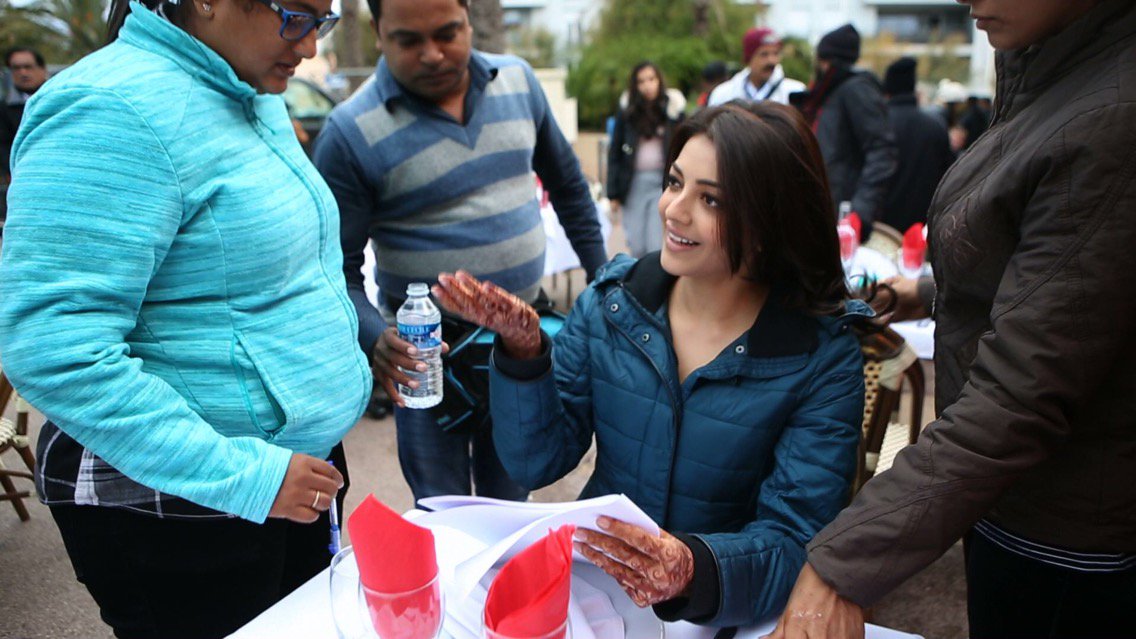 In this case, the actress is always known for her hot shape and sexy body. The actress photo recently got leaked from her gym and her hot shape has been the talk of the town. When we tried to dig in the matter, her gym master has been the reason behind. Kajal has kept this very secret and doesn't want to reveal the master's identity. Take a look at the photo below,

Is Rakul Preet trying to give a message?

Rakul Preet is one of the topmost actresses who works predominantly in South Indian and Hindi movies. The actress who faced a failure with 'NGK' is looking to bounce back with some notable projects. One such notable project is Siva Karthikeyan's 'SK 14'.