New York sources have stated that Indian-American prosecutor Preet Bharara who was fired by President Donald Trump's administration in March, has called for the appointment of an independent counsel to lead the probe into Russian meddling in the 2016 presidential elections and former US Attorney for the Southern District of New York, Bharara in an op-ed published on Sunday evening in the Washington Post said the move would be of "common sense", especially in the wake of former Federal Bureau of Investigation (FBI) Director James Comey's dismissal last week.
Comey was heading the FBI's probe into Russia's links with Trump's presidential election. Bharara wrote that James Comey was once his boss and remains his friend. He knew that many people are mad at him. He has at different times become a cause for people's frustration and anger on both sides of the aisle. Some of those people may have a point…He is proud to know a man who had the courage to say no to a President".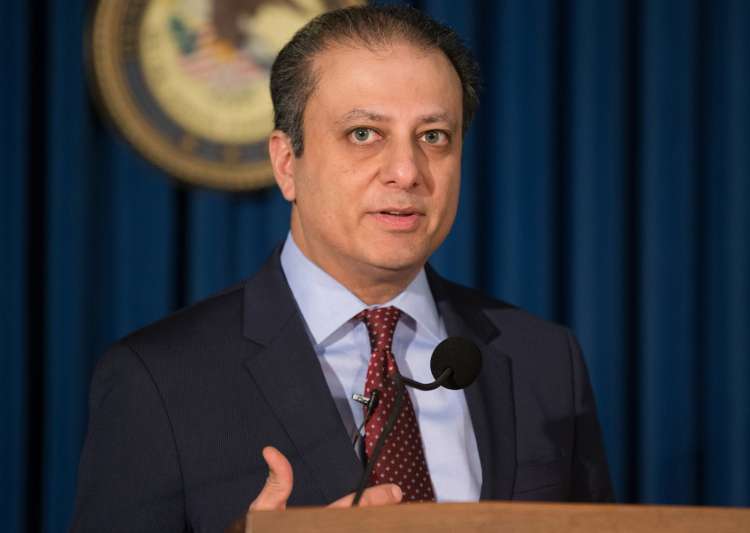 Bharara said a special prosecutor must be "independent and uncompromised" and that Deputy Attorney General Rod Rosenstein, who is overseeing the Russia probe because Attorney General Jeff Sessions has rescued himself from it, must appoint one and given the manner of Comey's firing and the perpetual reasons proffered for it, there is no other way," he wrote.

While early explanations from White House aides detailed how it was Rosenstein's recommendation that persuaded Trump to fire Comey, the President himself said in an interview with NBC News that he had made up his mind to fire the FBI director before meeting with his deputy attorney general. Previously Trump also said that the Russia investigation was on his mind as he made the decision to dismiss Comey, escalating alarm in some circles that the president had sought to impede the bureau's probe.

Richest Man in History is Amazon CEO

New York sources have made a statement that Xinhua news agency reported that Amazon CEO Jeff Bezos is now the world's richest man, not just at present, but of all time. Accordingly both Bloomberg and Forbes have put Bezos on top of their billionaire lists. Bloomberg said Bezos' net worth reached $106 billion while Forbes put it at $105 billion as of Wednesday.