New Delhi sources have stated that during a visit comprising many firsts, Prime Minister Narendra Modi will address a record crowd of NRIs on February 11, on his forthcoming trip to West Asia between February 9 and 12. Accordingly the PM will address a historic community program in Muscat, Oman, on the evening of February 11. Meanwhile the interaction is scheduled to be held at Muscat's Sultan Qaboos Sports Complex, which is the largest of its kind in Oman.
Government sources said "There is immense enthusiasm in Oman for the community programme and people are looking forward to hearing PM Modi". Meanwhile PM Modi has always been at the forefront of positive engagement with this diaspora. He sees them as the 'Rashtradoots' of India," the source added. 'Rashtradoot' means 'country's ambassador'.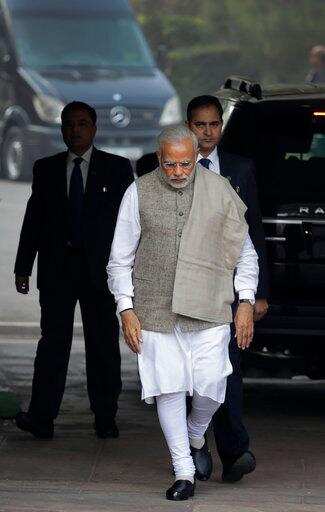 Presently the United Arab Emirates (UAE) has only one temple for Hindu worshippers and that is in Dubai and moreover the UAE government announced it was allocating land in Abu Dhabi to build a temple during Modi's first visit to the Emirates in 2015. It allocated 20,000 square metres of land in Al Wathba. The temple is being funded privately.


Fox network Executives aware of Apu Controversy

Los Angeles sources reported that Fox network executives are aware of the Apu controversy, but they are not planning to guide "The Simpsons" creative team on how to handle it. The Indian origin character Apu Nahasapeemapetilon has been criticized for portraying racist stereotypes about Indian people, all the while being voiced by a white man Hank Azaria.