New Delhi sources have stated that during a visit comprising many firsts, Prime Minister Narendra Modi will address a record crowd of NRIs on February 11, on his forthcoming trip to West Asia between February 9 and 12. Accordingly the PM will address a historic community program in Muscat, Oman, on the evening of February 11. Meanwhile the interaction is scheduled to be held at Muscat's Sultan Qaboos Sports Complex, which is the largest of its kind in Oman.
Government sources said "There is immense enthusiasm in Oman for the community programme and people are looking forward to hearing PM Modi". Meanwhile PM Modi has always been at the forefront of positive engagement with this diaspora. He sees them as the 'Rashtradoots' of India," the source added. 'Rashtradoot' means 'country's ambassador'.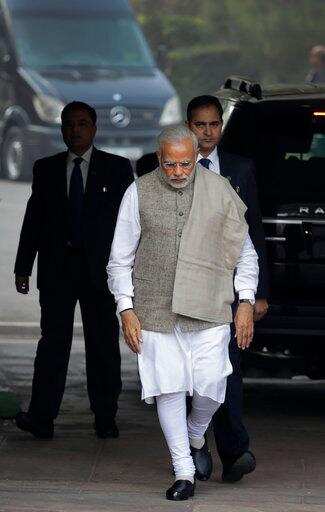 Presently the United Arab Emirates (UAE) has only one temple for Hindu worshippers and that is in Dubai and moreover the UAE government announced it was allocating land in Abu Dhabi to build a temple during Modi's first visit to the Emirates in 2015. It allocated 20,000 square metres of land in Al Wathba. The temple is being funded privately.


CEO of Msys Technologies honored as Market Entrepreneur Award

Atlanta sources reported that Entrepreneur and CEO of MSys Technologies Sanjay Sehgal has been honored as the top among the six shortlisted honorees for Upper Market Entrepreneur Awards at the TiE Atlanta Top Entrepreneur Awards 2018 held at the Avalon Conference Center in Alpharetta, GA on September 28, 2018. Accordingly the awards recognize the enthusiasm and innovation of entrepreneurs