Washington sources have stated that US President Donald Trump has appointed Neil Chatterjee to the Federal Energy Regulatory Commission, which oversees electricity, natural gas and oil at the national level. Chatterjee will play a key role in Trump's program to reshape energy policy, most of which is opposed by environmentalists and Democrats, if his appointment is confirmed by the Senate.
Sources have stated that he is the second Indian American to be appointed by Trump to a major regulatory position with a controversial mission. The other is Ajit Pai, the chairman of the Federal Communications Commission, who is spearheading the administration's drive to end net neutrality, a policy that prevents internet service providers from giving special treatment to preferred web companies.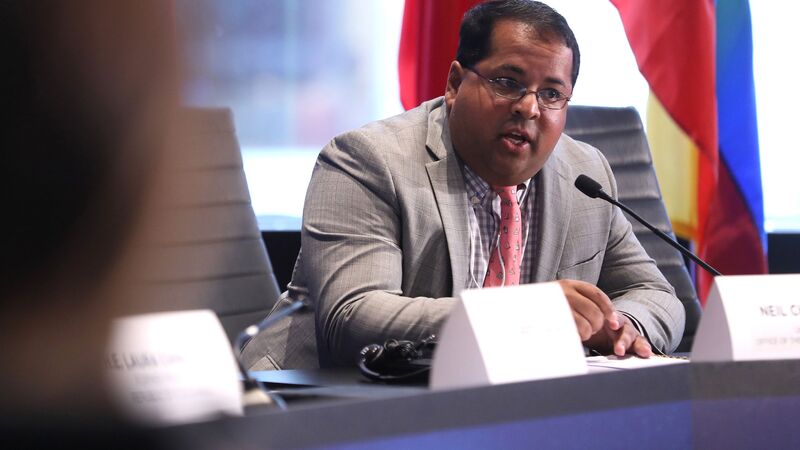 Chatterjee held the influential position of energy policy advisor to Senate Majority Leader Mitch McConnell and helped shape energy legislation and his work backed the Senator's campaign against regulations to restrict use of coal for electricity generation. Between his stints on Congressional staff, he has been a lobbyist for the National Rural Electric Cooperative Association. 


Hillary Clinton met SEWA Headquarters Rural Women Artisans in India

Sources from Ahmedabad stated that Hillary Clinton visited the Self Employed Women's Association (SEWA) headquarters here and was joined by designer Anita Dongre. The former US First Lady's visit was seen as an encouragement for women from rural India. Meanwhile the non-profit organization has been working towards the upliftment of women in rural India for over four decades.