According to sources to mark the 250th session of the rajya sabha, prime minister Narendra Modi hold a special discussion of the Upper house on the topic 'Role of rajya sabha in indian Polity: Need for Reform'. Meanwhile to mark the landmark session, celebratory functions will be held, including the release of a publication titled 'Rajya Sabha as The Journey since 1952' providing glimpses of various aspects of functioning of the house and its hindi version.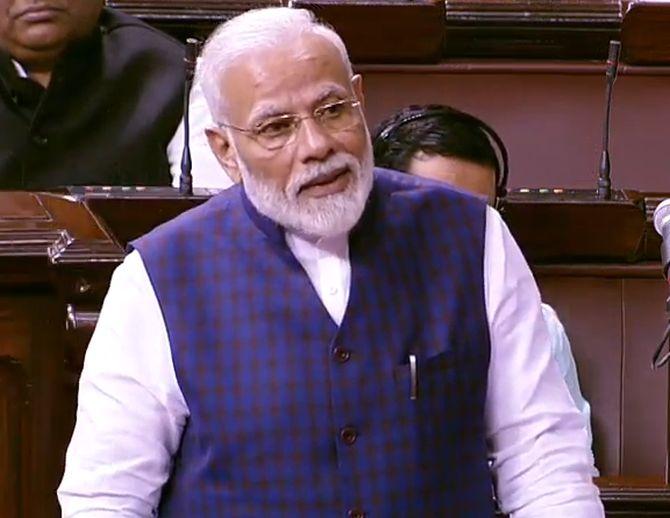 Furthermore also, a commemorative volume on the evolution of rajya sabha and its functioning with 44 articles in hindi and english by the sitting and former members and those associated with the functioning of the house will be released. Perhaps a silver coin of Rs 250 and a postal stamp of Rs 5 were also released. Addressing the rajya sabha on the first day of its landmark 250th session, prime minister Narendra Modi said that the house has risen to the occasion in taking decisions about the nations good. He said "This house approved reservations for the less privileged. It is here that one nation, one tax became a reality. This house was mature to pass the triple talaq Bill".
Moreover the prime minister also made a special mention about the ncp and BJD's disciplined conduct in the House. modi said "These parties have strictly adhered to parliamentary norms. They have never gone into the well. Yet, they have raised their points very effectively. Other parties, including mine, should learn from them".