The five MPs from the YSR Congress have resigned and are scheduled to meet Lok Sabha Speaker Sumitra Mahajan this morning. They are confident of getting their resignations approved this time.
The five MPs, Y V Subba Reddy from Ongole, Mekapati Rajamohan Reddy from Nellore, V Varaprasada Rao from Tirupati, Y S Avinash Reddy from Kadapa and P V Mithun Reddy from Rajampet have submitted their resignations to the Lok Sabha speaker at the end of the budget session. They have given the resignations in the proper format and the speaker had to accept them, after due consultation with the MPs.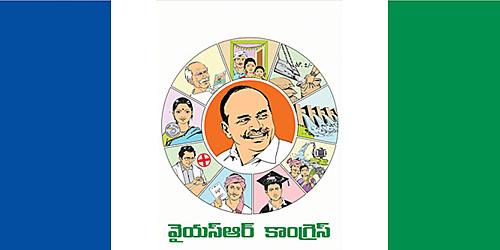 The contention for the MPs to quit their posts was the denial of the special category status to the State, a promise that the previous government had given at the time of bifurcation of the State. While the Congress had been fighting for the special category status outside the Parliament, the YSR Congress had been fighting for the same in the Parliament with its members raising the issue in one form or the other. The lone-Congress MP in Rajya Sabha, K V P Ramachandra Rao, had moved private member bill twice and thus the issue is alive.
Back home in Andhra Pradesh, the YSR Congress held series of meetings with the youth, students and general public seeking special category status. Though BJP had gone back on the promise and the TDP had compromised, the YSR Congress went on raising the demand finally forcing the TDP to go back to the slogan. The TDP was forced to raise the special category status issue and pull out from the NDA taking the issue to its core agenda.
The special category status demand is now the core issue for the next round of elections with every party trying to take credit by raising the issue. It is in this background, the YSR Congress MPs have submitted their resignations.
Now, if their resignations are accepted, the Speaker would take a few more weeks to send information to the Election Commission on the vacancies. It is for the Election Commission to take a call whether to hold by-election or leave it. While the YSR Congress MPs claim that by-election will come as there is more than six months' time for the next general elections the TDP leaders claim that there is no possibility. The TDP leaders say that the EC would conduct the by-elections only if the balance term is more than one year. If the TDP's argument is correct, then on June 4, the Lok Sabha had completed four years and from the date of acceptance of the resignations it would be less than one year, falling short of two days from June 6, which indicates that there would be no by-election.