Chennai sources stated that the Centre for Science and Environment has put out a report stating that citizens in Chennai make the longest trips in daily commute and the city stands second on overall emissions and thereby energy consumption among all metros. Reports from Kolkata added it also stands second in fuel consumption and the total number of two wheelers on the roads.
Meanwhile the report titled as 'The Urban Commute and how it contributes to Pollution and Energy Consumption' revealed that emission levels in Chennai and cities like Chennai, Bengaluru and Hyderabad are going the Delhi way. Delhi, however, remained the city with the most polluted air. Accordingly Anumita Roychowdhury, Executive Director, Research and Advocacy, CSE, said, " air pollution is a national crisis and road transport is the sector showing the highest increase in emission of greenhouse gases and the rate of increase in its contribution to pollution is the fastest, which is bothersome."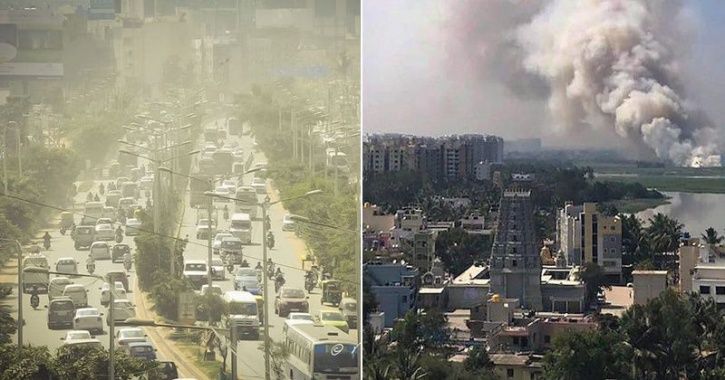 He added "Motorization in India is explosive and initially, it took 60 years (1951-2008) for India to cross the 100 million registered vehicles mark. However, the next 100 million were added in a mere six years (2009-15)". Furthermore after confirming that most non-transport vehicle owners do not renew the PUC certificate every six months, A Jai Kumar, president, Tamilnadu Vehicle Emission Check Centre Association, in a report said that on an average only 200 vehicles undergo emission checks every month at each of the 55 testing centres in and around Chennai.