Tamilnadu BJP leader Tamilisai Soundararajan has made a Controversial tweet posting " DMK is ours, Tihar is ours". As the 2019 Lok Sabha elections are nearing, every political party has been seen trolling other parties and trying to gain an edge over others. Particularly, DMK's MK Stalin and BJP's Tamilisai Soundararajan have been very active.
Irrespective of issues, troubles and disputes within the party, Tamilisai Soundararajan and Stalin don't hesitate or kids to enter Twitter and post tweets in a sensational manner.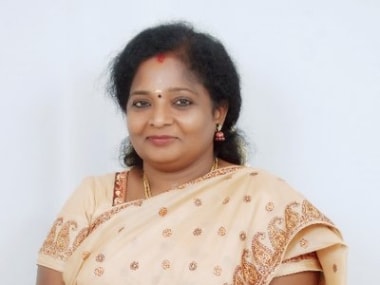 She has recently posted, a tweet that means, Stalin is thinking country is theirs and the 40 constituencies are theirs, but people know that the corrupt govt was theirs and Zachariah commission is theirs, and DMK is theirs and Tihar is also theirs, and people will never forget their achievements in previous rule in Congress alliance. This tweet has gone viral now.