As per report as many as 500 residents of Nagaraja Kandigai in Gummudipoondi has decided to boycott the elections as they are suffering from pollution from an iron factory that was closed a few years ago. Reportedly the resident's claim that the factory was reopened recently due to which the pollution both air and water started again. N. Kumar, a resident said "They also tied black flags on the road leading to village". Presently police has been deployed in the area and local tahsildar and other officials have promised that the factory will be closed, but the residents are not convinced.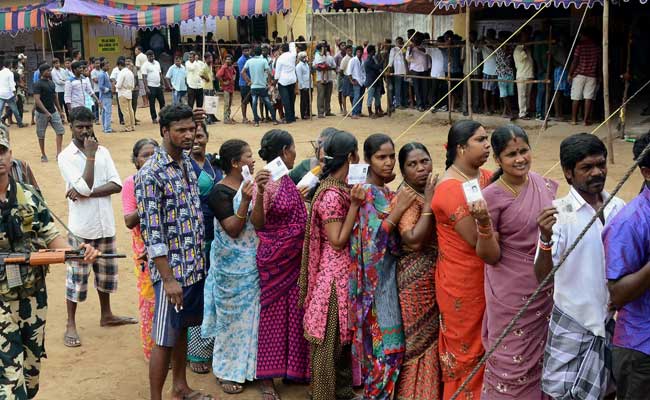 Furthermore polling was by and large peaceful in Karur Lok Sabha constituency and the constituency registered 10.1 per cent polling in the first two hours. Apparently Collector T. Anbalagan, who is visiting various places to monitor the progress of polling, told that there was no untoward incident so far and there were some initial glitches in the functioning of EVM. They have been sorted out.
Moreover he said that there was delay in commencing the polling at a booth in Vedasandue due malfunctioning of VVPAT unit and it was immediately replaced. Perhaps tension had prevailed in Karur on Tuesday following a clash between AIADMK and DMK cadres, on the final day of campaign.