Tamil Nadu based Athlete Gomathi Marimuthu won the Gold medal in  Asian Athletics championships held at Doha, Qatar winning the 800 m race event. This was India's first Gold in the tournament. Gomathi is from Mudikandam village near Trichy from a Farming background family.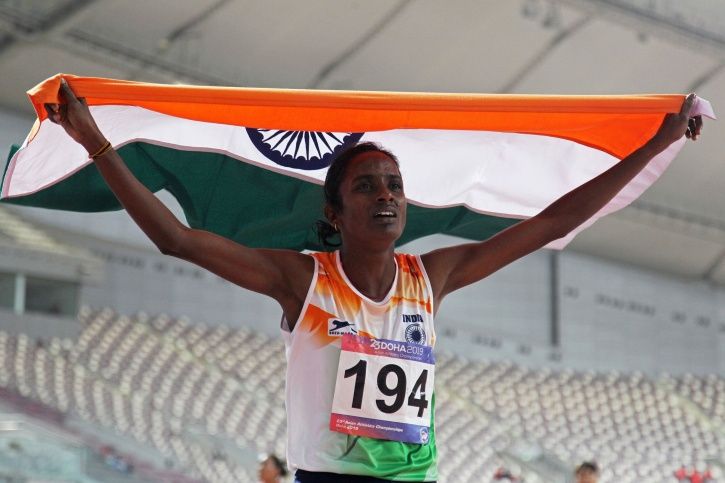 And she had been training in athletics since 20 years ago,  in 2013, she was seventh in Pune Asian Games and in 2015, she was 4th place in the China Asian Athletics championship and now in Doha, Gomathi Marimuthu ran 800 meters in 2 minutes and 02.70 seconds.
And, when the whole world was celebrating her mother in her native, was not even aware of the information, and was informed by a girl from the village who turned on the TV and showed her. The poor mother revealed that she doesn't even know to switch on the TV.